You can review the Download Activity from each of your published Collections by going to Collection > Activities Tab > Download Activity.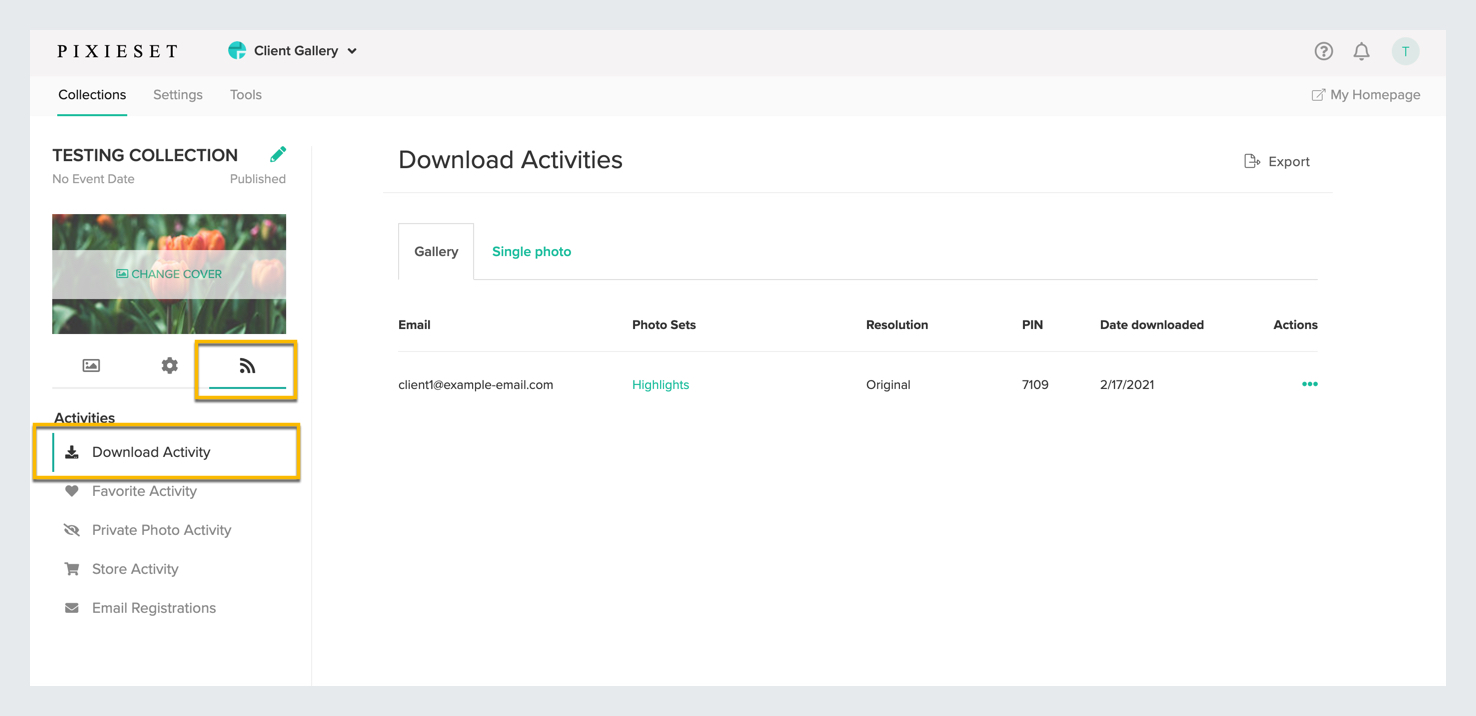 Note: Digital Downloads that are purchased in your Store will not be listed within the Download Activities page.
Gallery Downloads
In the Gallery Tab on the Download Activity page, you'll be able to review each Gallery Download initiated from the Collection (as shown above). You'll be shown the Resolution that was chosen, which Photo Sets were downloaded, which PIN was used (if applicable), as well as the date the Download was initiated. You can easily Export a .CSV File of the collection's download activity using the "Export" button.
Single Photo Downloads
By clicking on the Single photo tab, you'll be able to review the Single Photo downloads that were initiated from the Collection.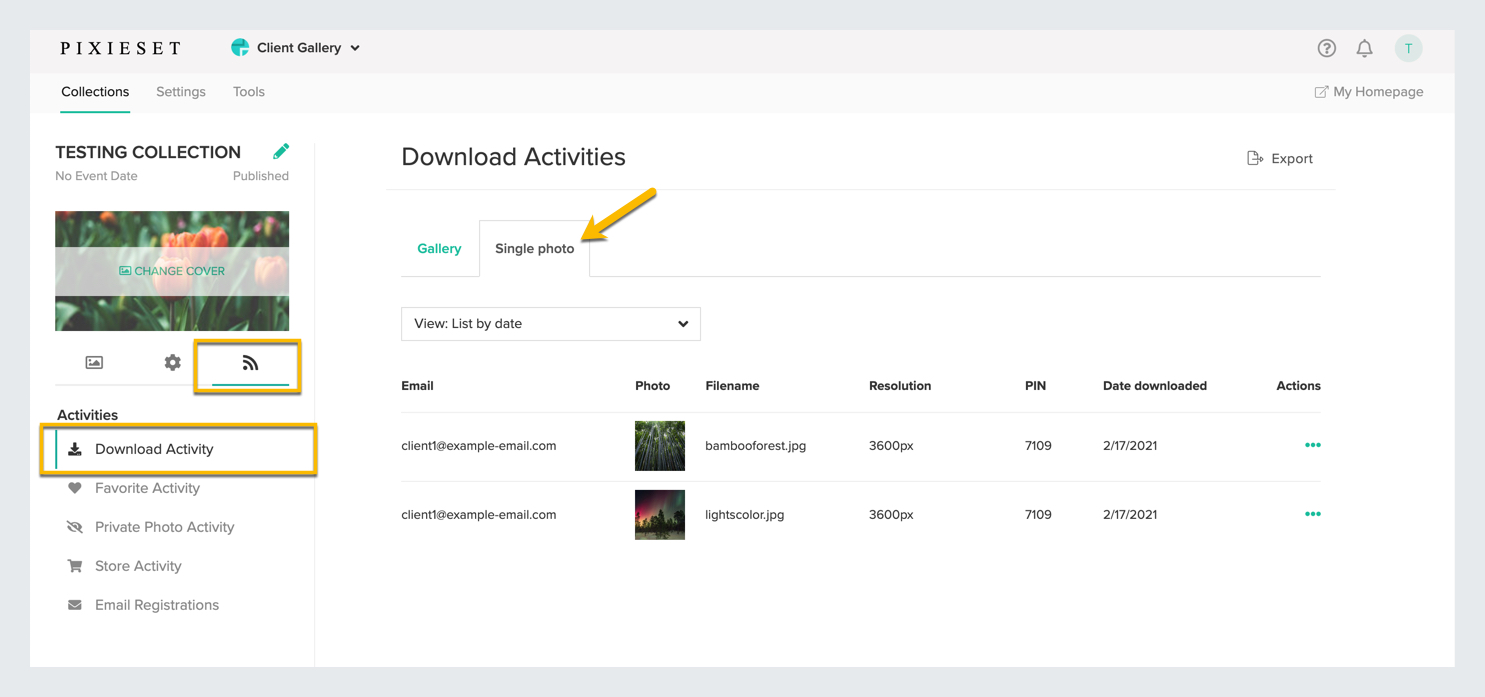 It's important to note that Single Photo Downloads will only be tracked on this page if the Enable Email Tracking option has been checked for Single Photo Downloads within the Download section of the Collection Settings tab.
If you have not enabled email tracking for Single Photo downloads, they will not be tracked within your Download Activity.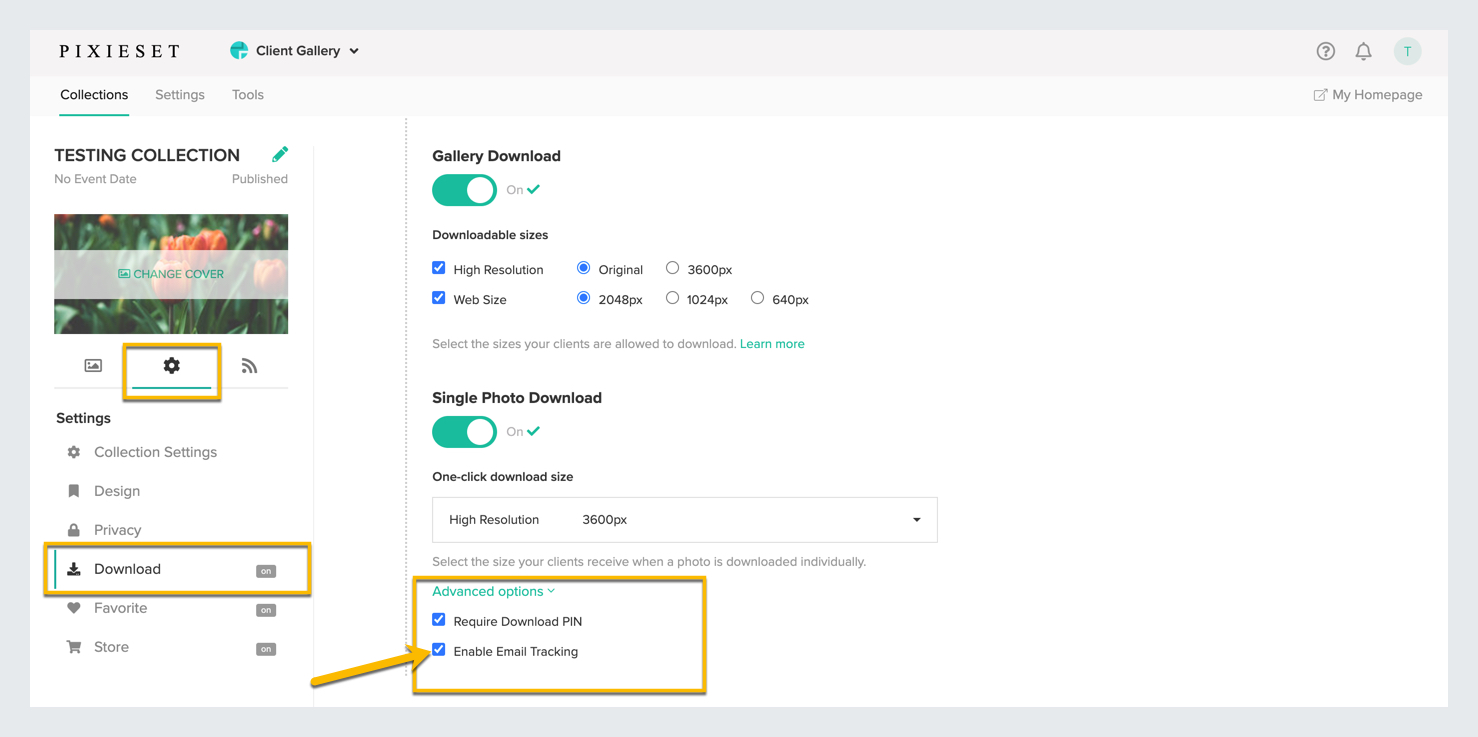 My client has not received their Gallery download link
If your client has initiated a Gallery Download but has not yet received their download link, it's usually not cause to worry!
The most common reason is that larger Gallery Downloads (5-10 GB or more) can take some time to process, but your client will receive the download link via email as soon as the download has been processed.
It could also be related to their email address. If they entered their email address with a typo, they will not receive the link. If they entered their email address correctly, but it has not been received, it may be in their Junk or Spam folders.