It is required by certain laws to inform site visitors that your site uses cookies. You can display a cookie banner on your site to notify visitors of your use of cookies.
To Add a Cookie Banner:
Click on the Settings icon in the top right of your Builder Panel.
Go to Tracking and Analytics, or click here.
Toggle the switch under Cookie Banner to enable.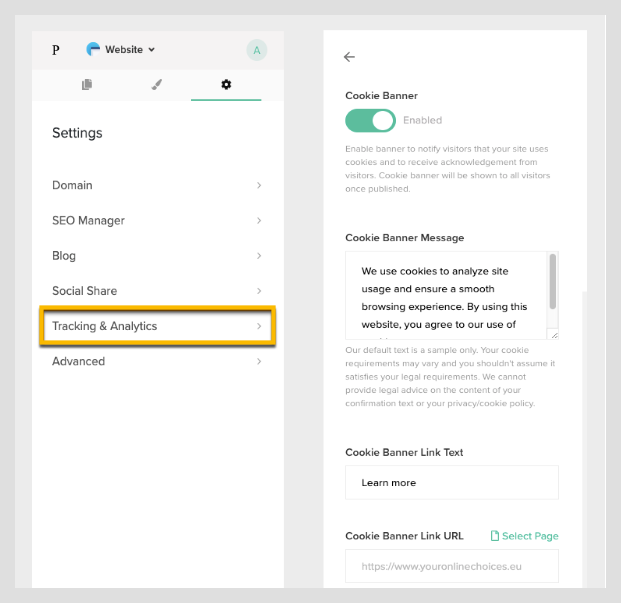 Customizing your Cookie Banner
You can customize the content of your Cookie Banner to adhere to your own cookie requirements.
Cookie Banner Message: This is the message displayed to your visitors when they see the cookie banner. You can add your custom text here, if left blank, the default message will be displayed.
Cookie Banner Link Text: This is the text displayed for the link that the user can click to find out more about your Cookie Policy.
Cookie Banner Link URL: You can use this to add a link to an external link that contains your cookie policy, or a cookie policy page that you created on your Pixieset website.