An XML Sitemap is a list of the pages on your website and it is important for your SEO. It tells search engines about the content that you have on your site so that they can find your site more easily. When you create your Pixieset Website, we will automatically produce the Sitemap and make it available for search engines.


Accessing the sitemap
To view your Sitemap, simply add /sitemap.xml to the end of your website's URL. For example, your-website.com/sitemap.xml which will direct you straight to the XML sitemap.
You can also access a direct link to your Site Map at any time by navigating to Settings > SEO Manager > Overview > Sitemap Generated (XML). You can then copy the direct link from the linked text shown below.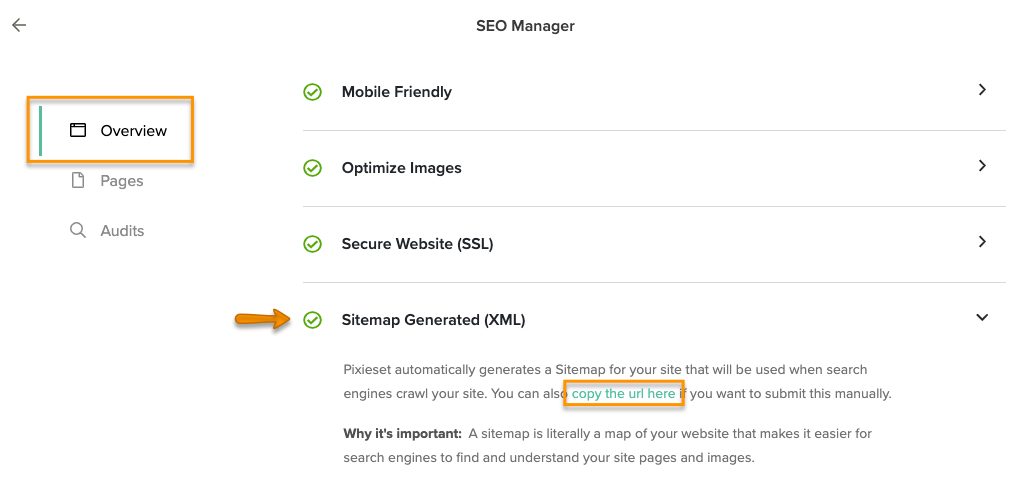 Making changes to sitemap
Your Sitemap updates automatically whenever you make changes to your site. At this time, you cannot directly edit the Sitemap. Please note that changes can take up to 24 hours to appear.