In your Pixieset Store, you have control over how the orders you receive are fulfilled. Depending on your price sheets and products, your can have your orders fulfilled automatically, by one of our professional lab partners, or you may fulfill the order yourself, outside of Pixieset.
On this page:
Automatic Fulfillment
Automatic Fulfillment is an automated process, where we handle everything from printing to shipping on your behalf. This is a great way for photographers to sell prints while being hands-off with the fulfillment process.
How does automatic fulfillment work?
First, your client places an order in your store.
Then, the order is automatically sent to a professional print lab where it is printed, packaged and shipped directly to your client. The order cost is deducted from your client's payment, and you receive the difference as profit.
Your client receives their order in a white-labeled package.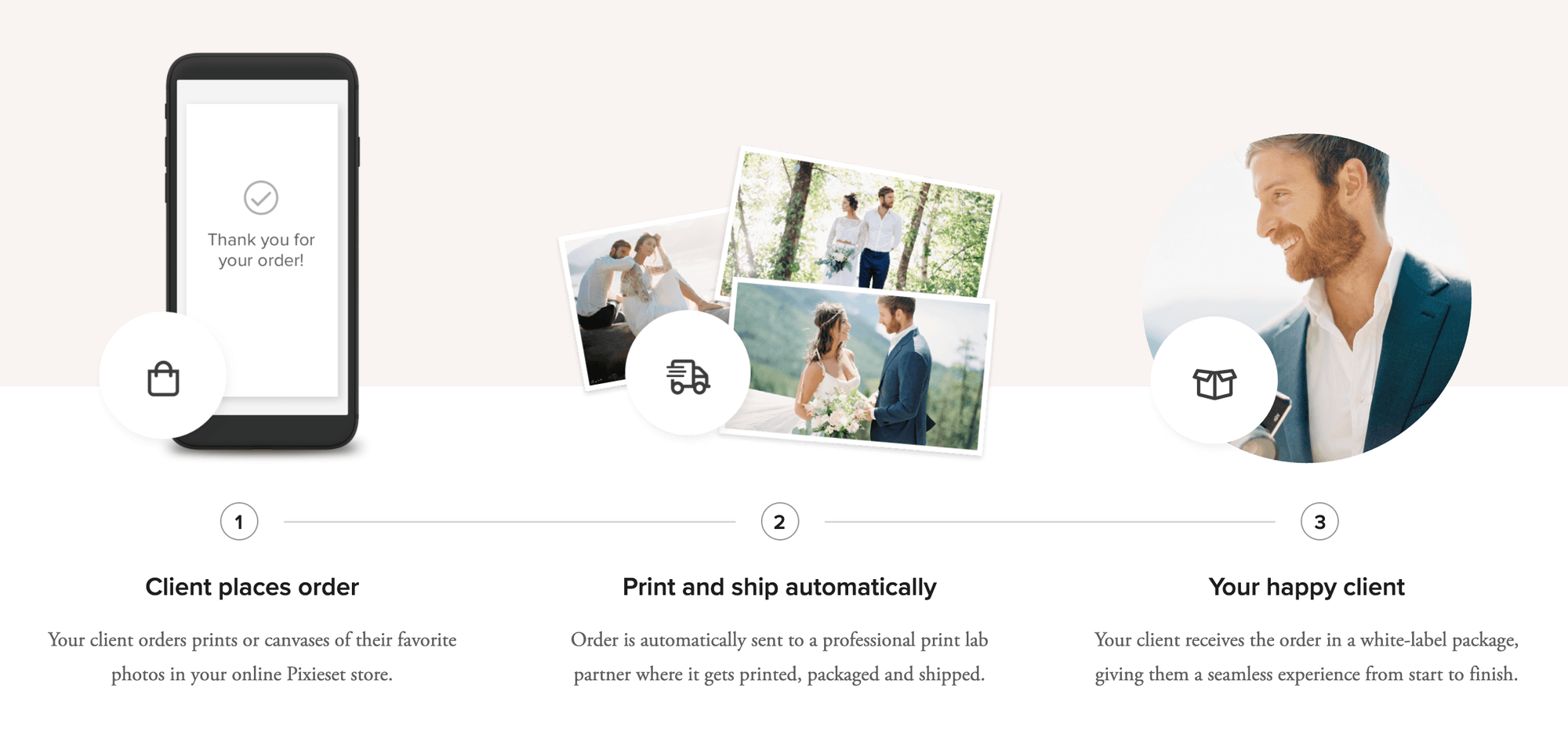 Learn more: Getting started with Automatic Fulfillment
Self Fulfillment
If you are using self fulfillment, you will be in charge of fulfilling the orders manually, outside of Pixieset. You are responsible for ordering prints from your preferred lab, as well as arranging for shipping to your clients. This is a great option for photographers that wish to take full control of the fulfillment process.
How does self fulfillment work?
First, your client places an order in your store, and their payment is sent to you.
You'll receive an order notification, and you can review what has been ordered in your Store dashboard. You will then arrange for printing and shipping manually, with a printing lab or vendor of your choice, outside of Pixieset.
You will manage the order status through the Orders page in your Pixieset dashboard, and communicate updates with your clients directly.
Learn more: Getting Started with Self Fulfillment
Digital Delivery
Digital download products are automatically fulfilled for you, by Pixieset. You can offer digital images for sale in different resolutions, and your client can download the final files directly to their device.
How does digital delivery work?
First, your client places an order in your Store for digital download products.
Then, once the order has been paid for and processed, we send a download link to your client via email for the files they have purchased, in the resolution you have selected.
Learn more: Selling digital downloads
Choosing a Fulfillment Option
The fulfillment option used for the orders you receive will be determined by your price sheet, and the products you have added. When creating a new price sheet, you can choose Automatic Fulfillment or Self Fulfillment, and this cannot be changed after the price sheet has been created.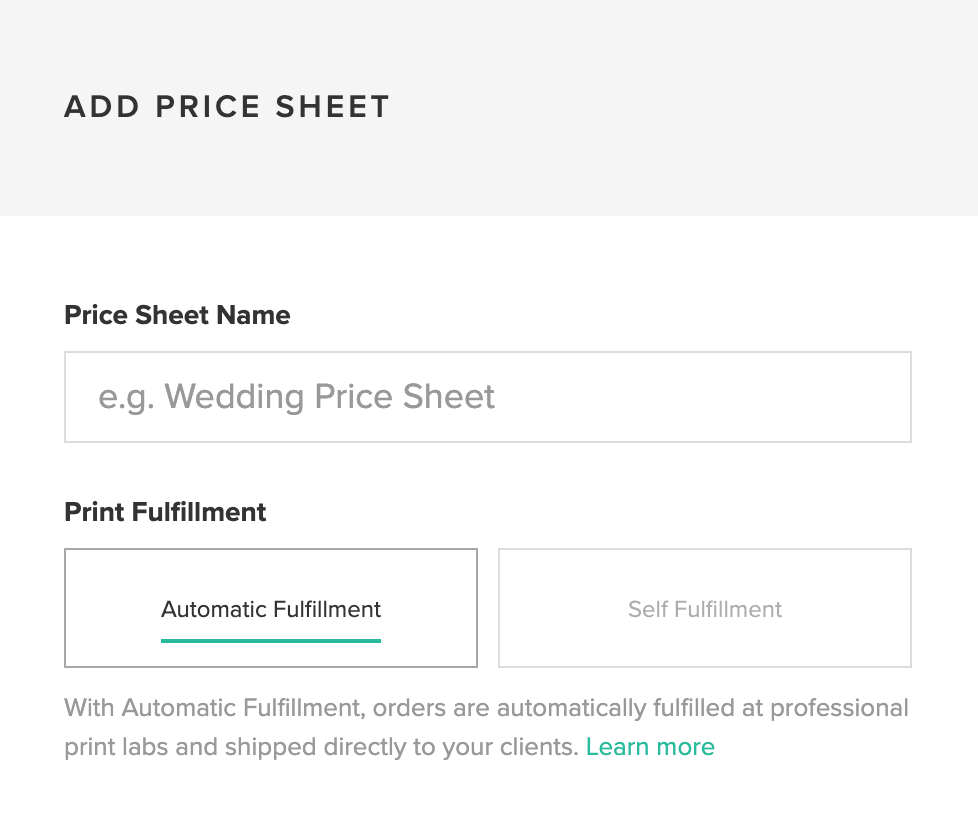 You can add Digital Download items to any price sheet to offer them alongside your automatic or self fulfilled products. You can also add individual self fulfillment products to an automatic fulfillment price sheet, to offer both for sale in your gallery. Learn more: Can I sell both automatic and self-fulfilled products?