You can sell digital downloads for your photos through Pixieset Store. Here are some quick facts that you should know:
There is no processing fee, and no delivery fee. (15% commission fee still applies on the Free account)
Digital Downloads are automatically fulfilled for you. We will send your client a download link via email after their purchase.
You can sell individual photo Downloads or all photos in the Collection
You can sell your Digital Downloads in multiple resolutions: Original, High Res and Web Size.


On this page:
Adding digital downloads products
You can start selling digital downloads by adding a Digital Download product to one of your price sheets. Digital download products are automatically fulfilled by Pixieset. We will send your client a download link via email after their purchase.
Steps:
From your dashboard, go to Store > Products > Select a price sheet

Click on the Add Product button.

Select Digital Download.



Specify the product details:

Download type - sell digital download for a single photo or all the photos in the gallery. Download size - resolution for this digital download product. Learn more
Name - name of your product as you want your customers to see it.
Price - the price in which you want to sell your product for.
Description - description of the product your customer is buying.
Click Save.
How will my clients receive the files?
Once your client places the Order, they will receive an Order confirmation email. Shortly after that, we'll send them another email that contains their download link to download the photos. The download link expires in 7 days.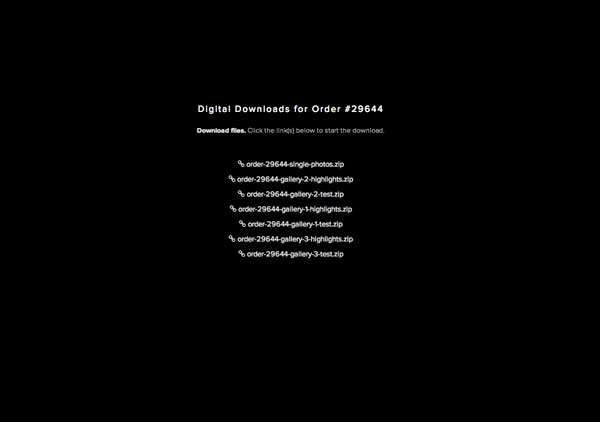 Resend digital download orders
If you want to resend your digital download file, you can do so in your Store dashboard > Order > Order Detail > Resend download.
Learn more: How to resend Digital Downloads for an Order
Setup a digital image license
You can add a digital image license for your Store. Your clients will be provided with a link to your digital image license on checkout, and by clicking the Place Order button they are agreeing to comply with the information listed in your Digital Image License.
Important: Pixieset provides no warranties for digital image licenses and is not liable for any dispute arising out of any digital image license agreement. Pixieset is also not responsible for enforcing any digital image license agreements.


Steps:
From your dashboard, go to Store > Settings.
Under Digital Image License, enter your license information.
Click Save.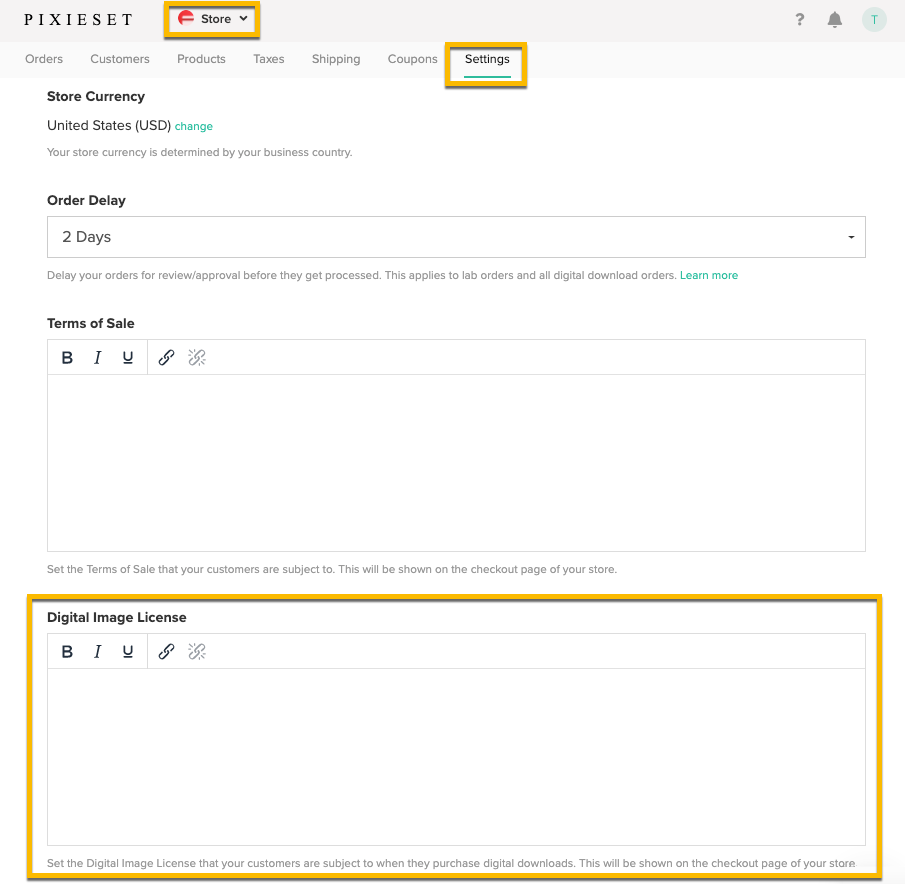 Taxes for digital downloads
If you're using our automated tax feature, TaxJar will automatically determine whether taxes are applicable to digital downloads depending on your client's shipping address.
If you are using manual tax for your Pixieset Store, you have the option to create your tax rates so that they apply to all products except Digital Downloads. When you are creating or updating tax rules, you can check/uncheck the Apply to Digital Downloads checkbox.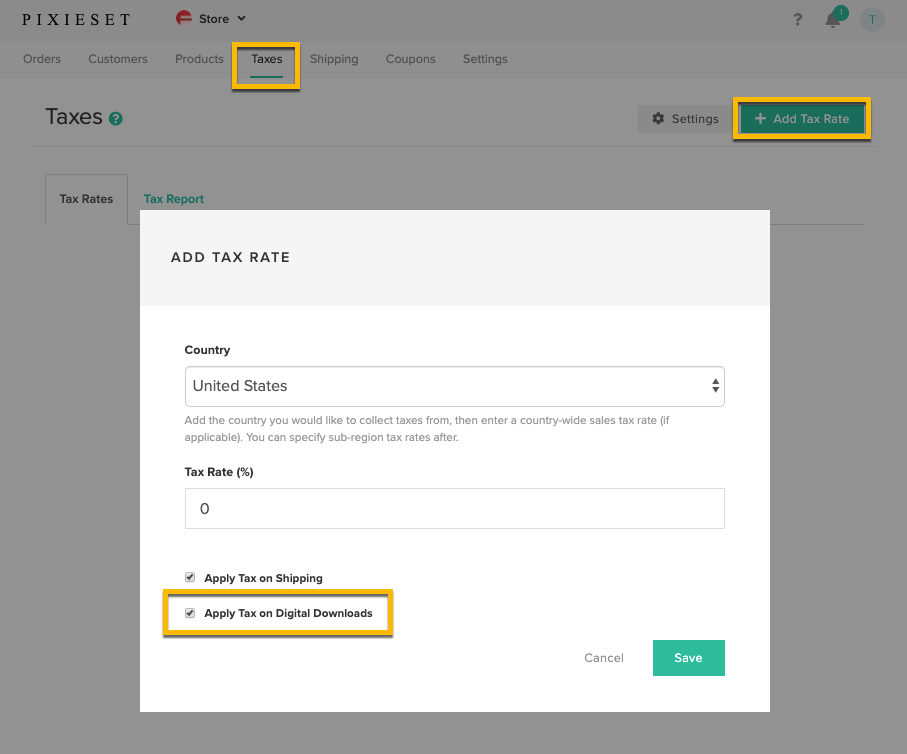 Additional Information
If you have added an All Photos Digital Download to your price sheet, your client will be able to purchase download for all images, including those in Sets that you may have marked as Unavailable to download in the Collection's settings.