You can easily sell greeting cards in your galleries with the Store app. Clients can choose from hundreds of designs through the built-in Card Designer, and create their cards with images directly from your gallery. They can customize anything from flexible color styles, photo layouts, and even add color foil options.
On this Page:
Selling cards in my Store
Automatic Fulfillment price sheets have all the card products turned on by default. If you do not see Cards available, make sure that your card products are not in the hidden status.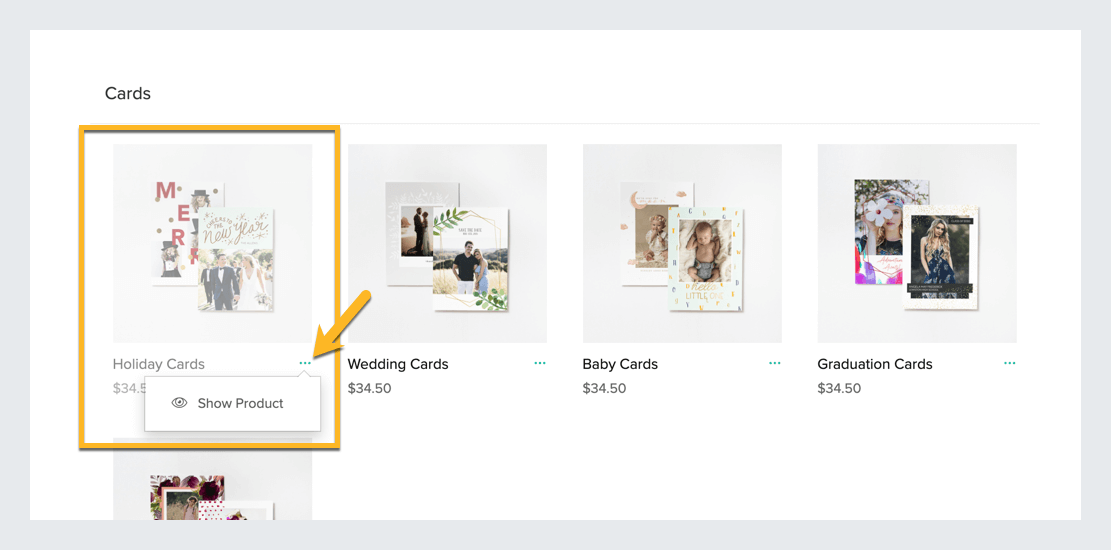 Legacy Price Sheet
To add cards to a legacy price sheet, you will need do the following the steps below:
Go to Store > Products, and select your price sheet.

Click on + Add Product > Print

Click the Cards tab and add the card products

Click Save Changes to apply your changes

Self Fulfillment Price Sheet
The Card Designer is currently available for automatic fulfillment price sheets only. If you want to offer cards in self fulfillment price sheets, you can check out this workaround.



Cards purchase experience for clients
To pull up the Card Designer, simply select an image to purchase by clicking on the cart icon on the image. Then, click on the Cards category > select a card product > click See Designs to view the available designs.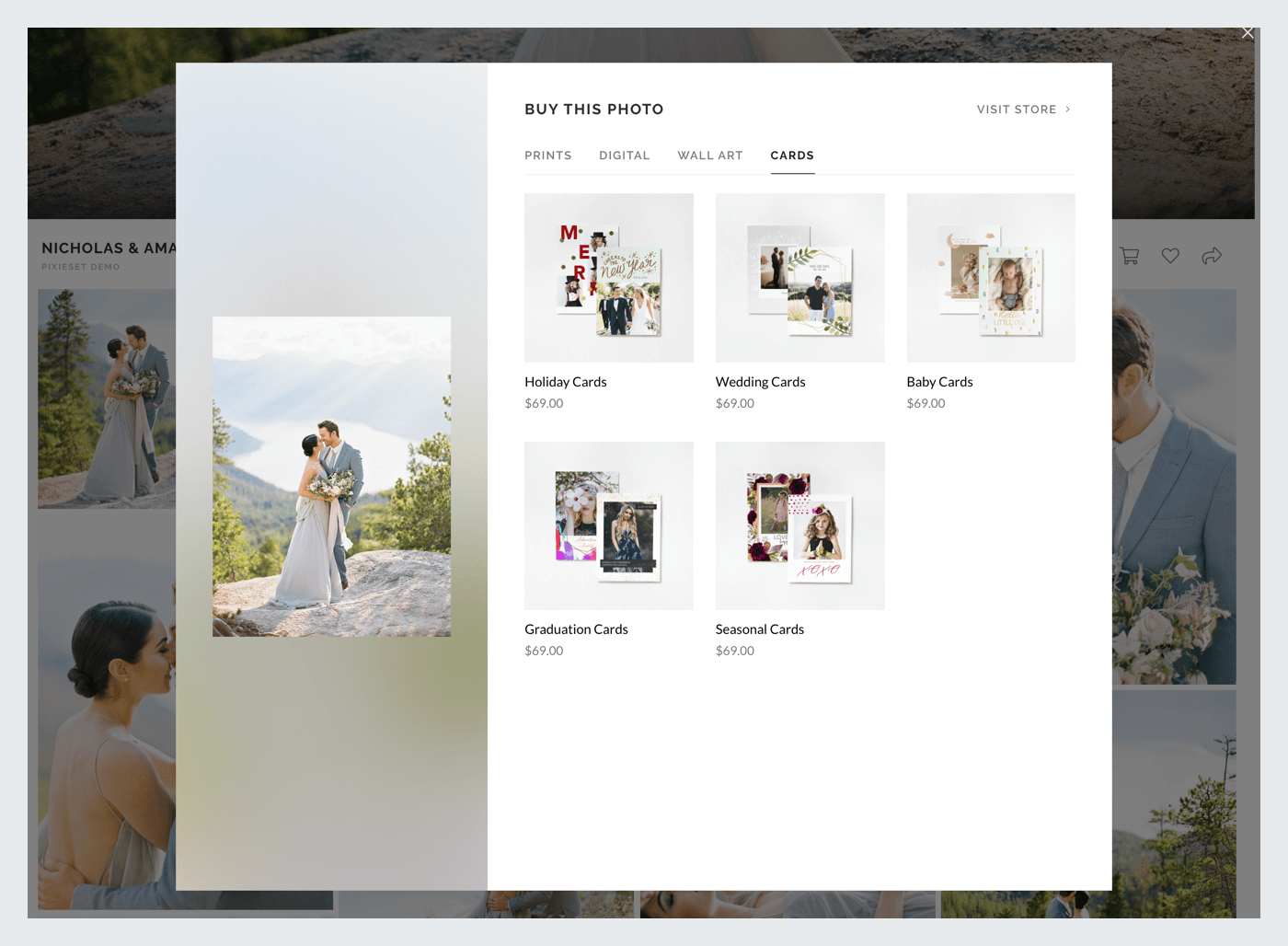 In the Design Selector, clients can filter their design options using the preferences on the left choosing different Collection, Foil options, and Orientation of the design.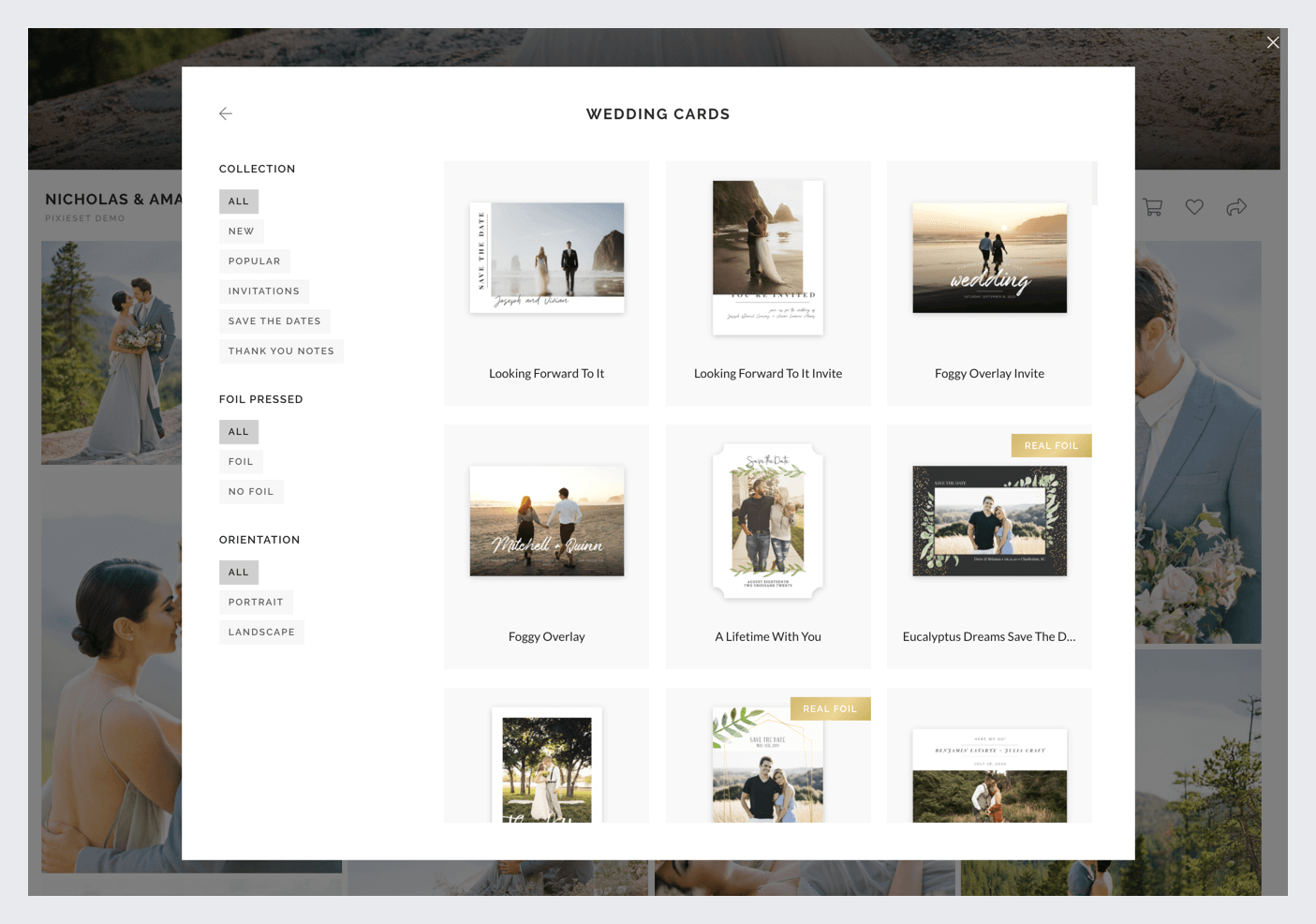 Once a Card design is selected, clients can customize the front and back Layouts, change the text, pick different colors styles, foil options and choose boutique cut shapes before adding it to cart.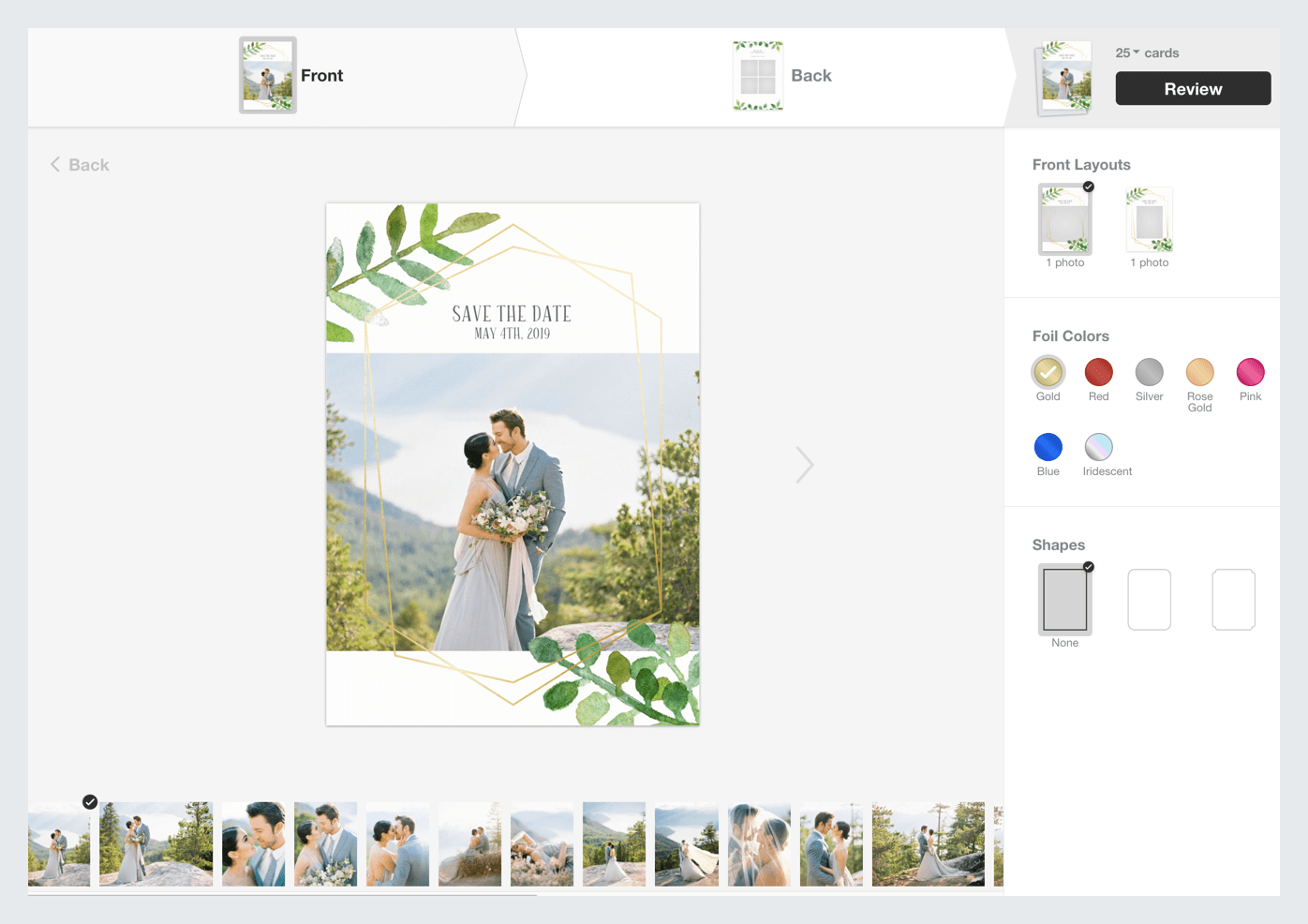 Processing and fulfilling cards orders
All greeting cards ordered through our built-in card designer are processed and fulfilled automatically. The cards will be printed according to your client's design at our partnered print labs and shipped directly to your client.

Useful Information
Cards are purchased in increments of twenty-five cards. I.e. 25, 50, 75, etc
Watermarks applied through Pixieset will not appear on the final printed product.
The Card Designer is only available for US and Canadian stores.
Cards can only be added to Automatic Fulfillment price sheets.