Packages allow you to set one price for a group of products that you would like to sell together. Package is a great way to help you offer bundle savings to encourage clients to buy more from your store.


On this page:
Creating a package
Steps:
From your dashboard, go to Store > Products > Select a price sheet.

Click on Add Product.

Select Package for the product type.



Fill in the required information.


Package Name and Description - the Name and Description will be shown to the client to help them decide the best Package to choose. We will automatically make a list of the Products in the description - so you do not need to write them out yourself.

Package price - set a total price for this Package. If you are using an automatic fulfillment price sheet, the cost for the prints will be tallied up and shown in the Cost box as you add products items.

Package Items - add products that you wish to be included in this package. You are allowed to add any existing products in your price sheet.

Limit one per checkout - turn this option on if you want to only allow customers to purchase this package once per checkout.

Single image restriction - turn this option on if you want to only allow customers to pick one image for all packages items in the package.

Click Save.
Client purchase experience
If you have created packages in your price sheet, your clients will be able to find your packages under the Packages category. After adding the package to cart, your client will be prompted to select photos for each package item in the package.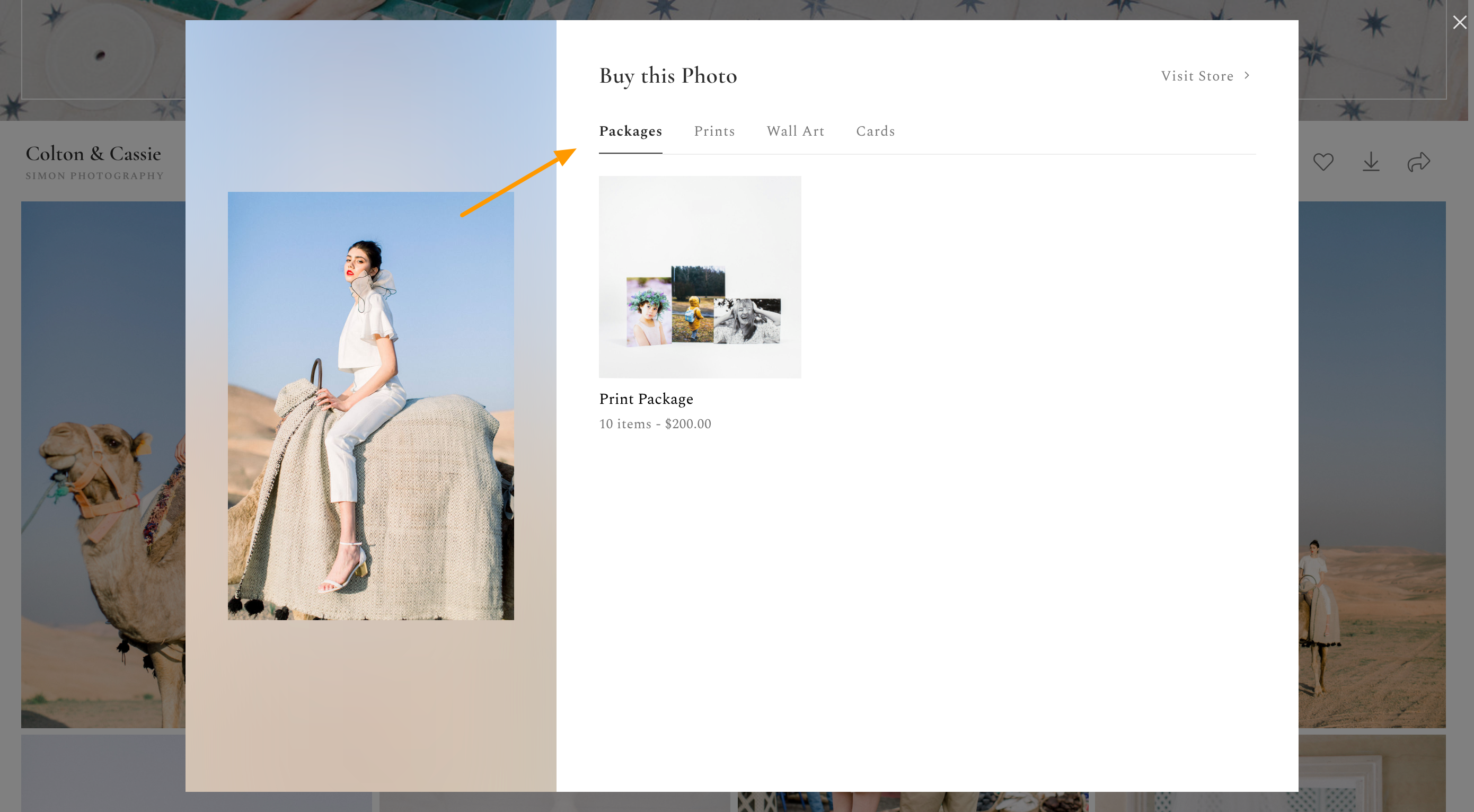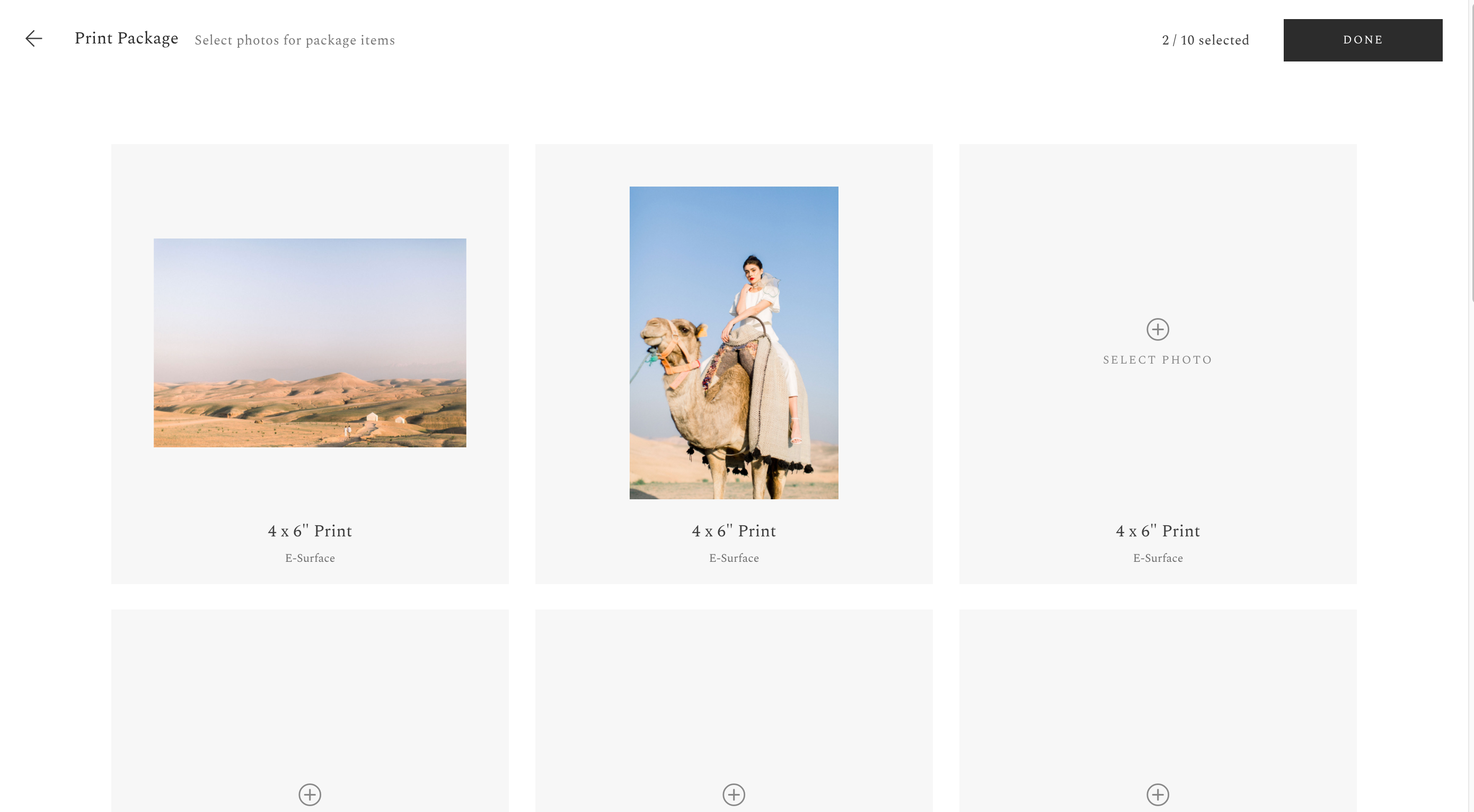 Only sell packages
Depending on your workflow, you may want to only allow clients to buy packages instead of individual items. To do this, you can turn on the Sell Package Only option under the price sheet settings. With this option turned on, your clients will only see packages in your store.