Would you like to purchase Products through your Pixieset Store at Cost, without paying your own markup? 
There are 2 ways to do this:
1. By creating a new "At Cost" Price Sheet for your Store
2. By creating a 100% Discount Coupon Code to use on your Order
Option One:
Step 1:
Go to Store Dashboard > Products and click on +Add Price Sheet to start with a new Price Sheet, or you can simply create a Copy of an existing Price Sheet by using the Copy icon: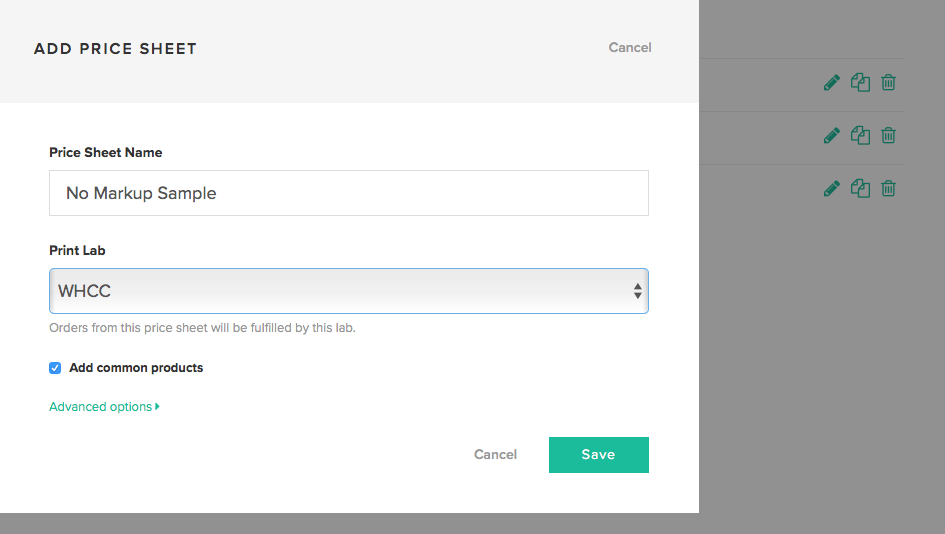 Make sure that you have not accidentally selected this Price Sheet as your default Price Sheet. If you have, this means that all new Collections will have this Price Sheet attached and your clients will be able to purchase the items without your markup. 

Once you have named the Price Sheet and selected the Lab of your choice, click Save. 
Step Two: 
After you have added Products to the Price Sheet, you will need to remove the default Markup that has been added to the Products. Go to Bulk Markup, set the Markup Percent to 0, and the Round prices up to to "No Rounding".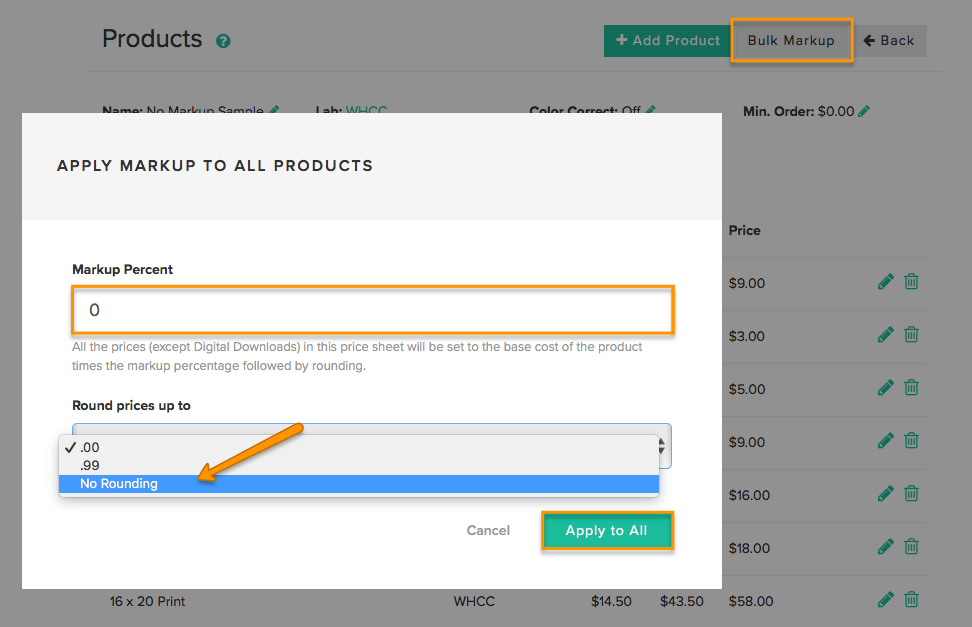 This will ensure that you are only charged the actual printing cost of the Lab. Once you have the correct settings, select "Apply to All". 

If you have correctly set your Price Sheet to not have any Markup, it should look like this: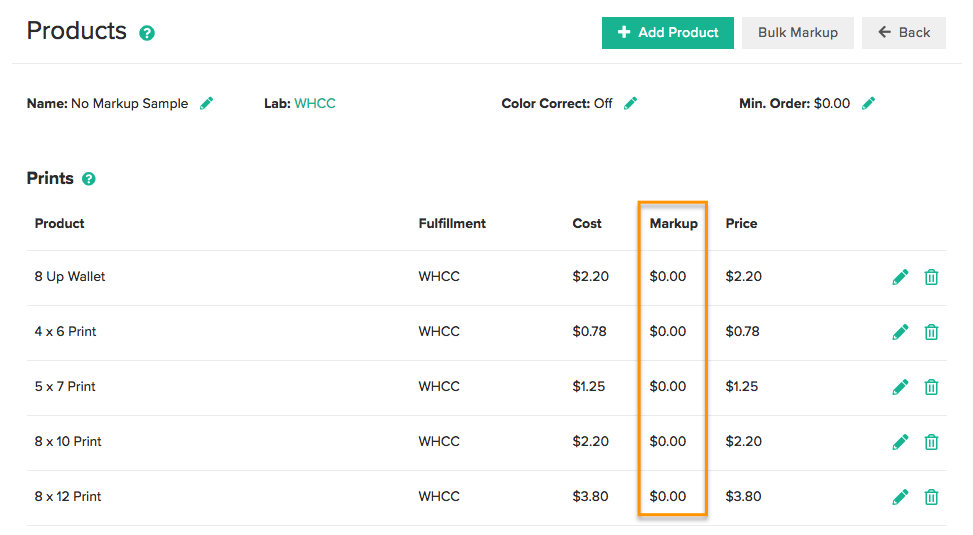 Step Three:
Now that you have finished creating your new Price Sheet, you simply need to attach it to the Collection you wish to purchase Prints from.
You can do this by going to the Collection > Collection Settings > Store and selecting your new Price Sheet with no markup.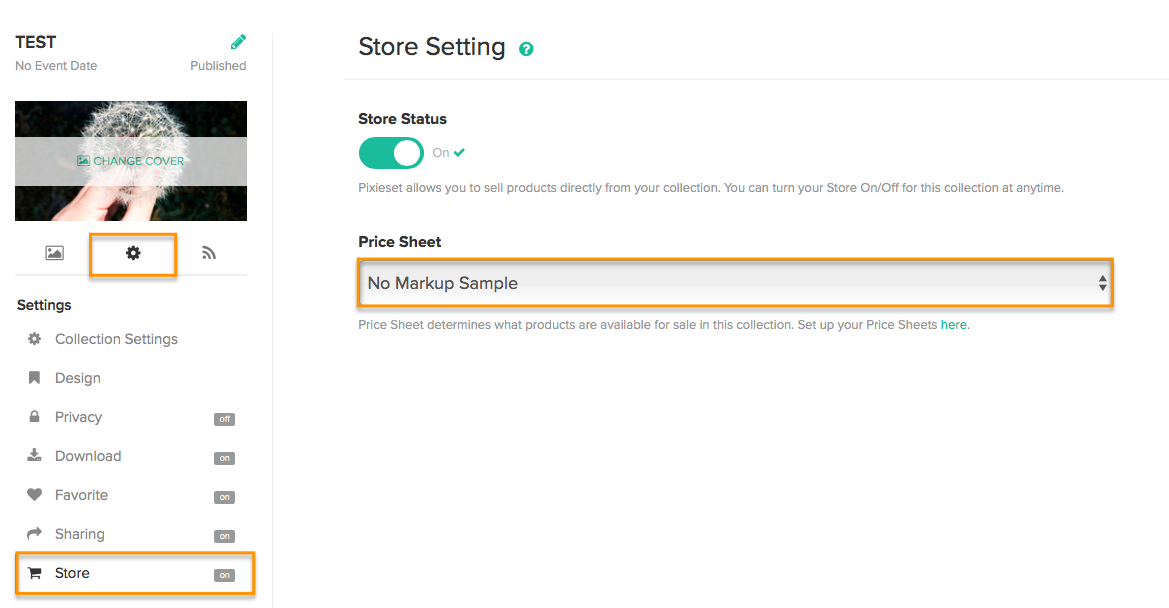 Note: Be sure to remember to change the Price Sheet back after you have ordered the prints at cost, because anyone with access to the Collection will also be able to purchase prints at cost while this is the active Price Sheet. You can follow the same steps to change the Collection back to your original Price Sheet after you've placed your own order. 

Option Two:
Create a new 100% off Coupon Code with Free Shipping for you to use on your Order by going to Store Dashboard > Coupons > +Create New > Coupon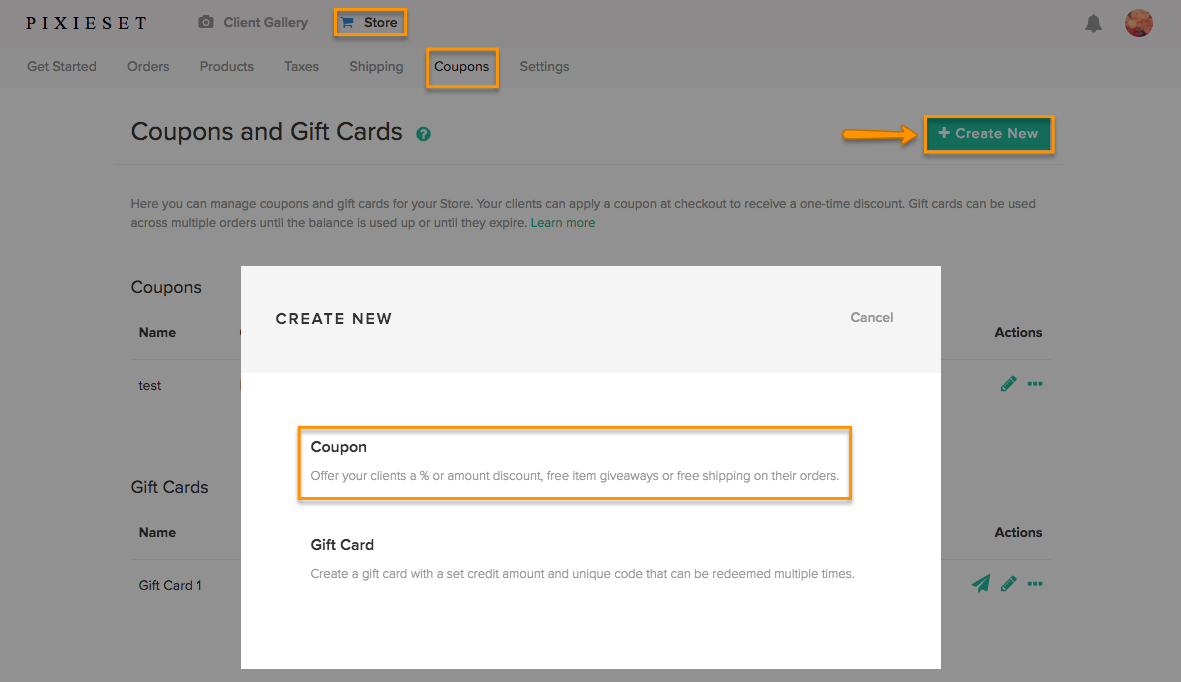 Select the "% or Amount Discount" Coupon Template, and change the "Discount Amount" to % in the drop-down menu:
Once you've saved your Coupon Code, you can now use it at Checkout for your Pixieset Store. This ensures that you can checkout with a $0.00 total, and once the Order has been placed, you will be billed directly for the Lab's Cost of Goods on Order - without any markup!