With Pixieset, your clients can easily download straight from their Collection to their device, Google Photos or Dropbox. Depending on your workflow needs you can provide your clients with full Gallery Downloads or Single Photo Downloads in different formats and resolutions. You can also allow your clients to download Videos. This article will explain how your clients can generate downloads from within their galleries and how this process works.
If you want to learn about customizing your Collection's Download Settings, you can find information here.
If you would like to sell digital downloads in your Store, you can find more information on how to accomplish this here.
Understanding your Client's Download Experience
When your client is viewing a Collection, they will have a few options available for downloading images and videos.
Downloading the Full Gallery
To Download the entire Collection, your client can:
Click on the Download icon shown at the top right of the Gallery view.
They'll be prompted to enter their email address and/or Download PIN based on your Collection's Download Settings.
On the next screen, your client can confirm the Sets they wish to download along with the Download Size and Location based on the Collection Settings.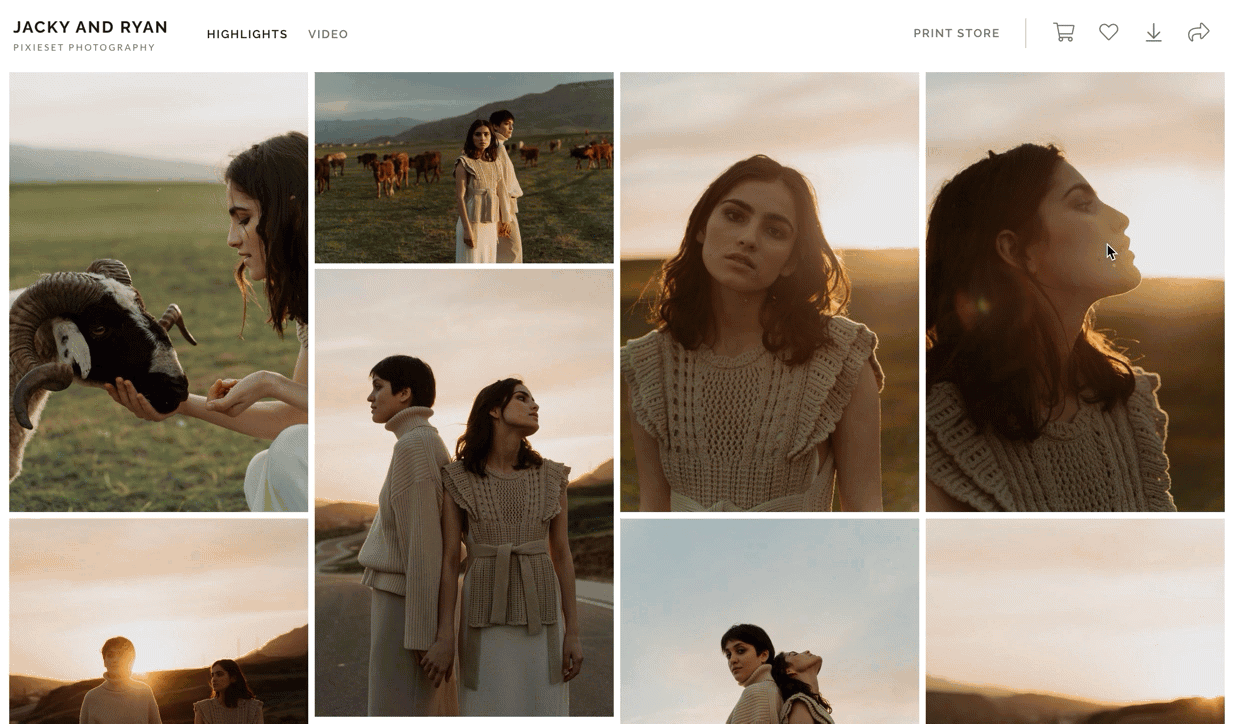 Gallery Download Delivery
If your client chooses to download to their computer, the email address provided will be used to notify them when their .ZIP file of images is ready to be downloaded. Your client can also wait on the Download page for this to be completed. This email will also include the link they will need to access their images, and download the .ZIP file to their computer. ****
Your client will receive the Gallery Download in a .ZIP file format on their computer, which they can click on to unzip/extract to get the image files inside. You can read more on the unZIP process here.
If they select Dropbox or Google Photos, the images will be available to view directly from their account.
Single Photo Downloads
If you enable Single Photo Downloads, your client can:
Click on the Download Icon located on the individual image they would like to download.
They'll be prompted to enter their email address and/or Download PIN once based on your Collection's Download Settings.
Your client can choose where they would like to download their photo to, and optionally click remember my selection if they want to download multiple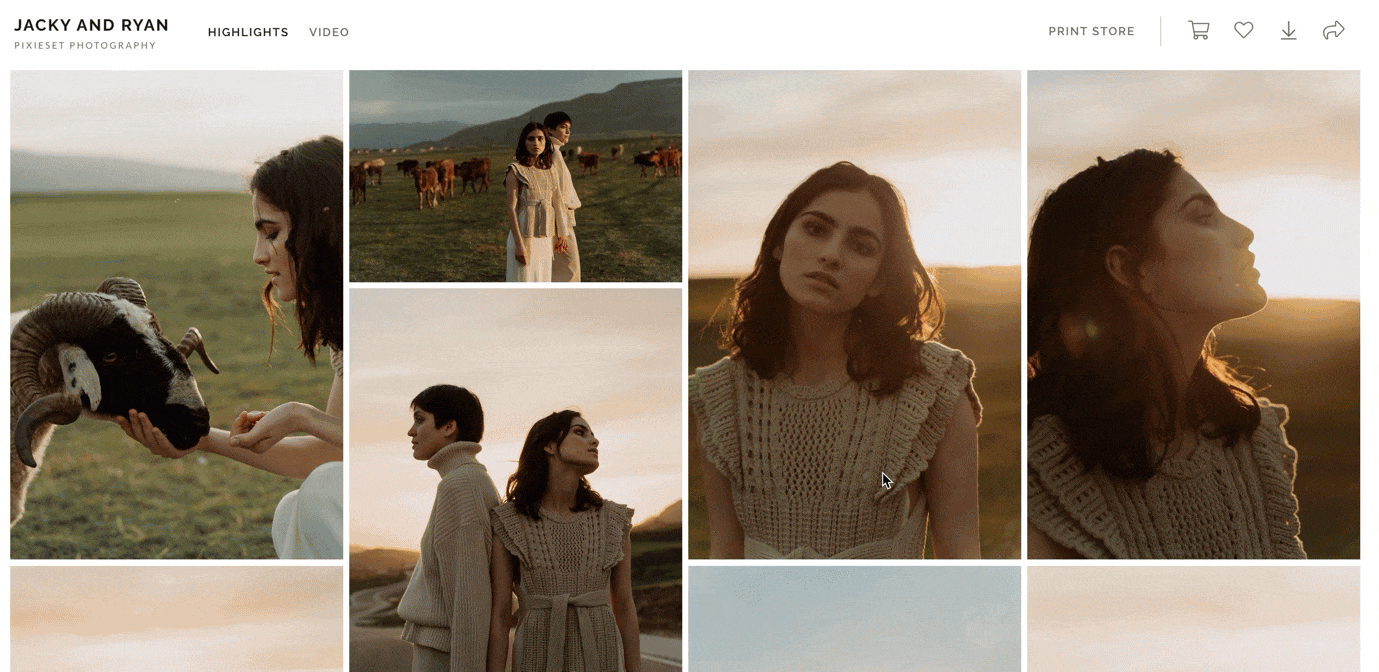 Video Downloads
If video delivery is a part of your workflow, your client can download videos by:
Click on the Download Icon located on the video they would like to download.
They'll be prompted to enter their email address and/or Download PIN based on your Collection's Download Settings.
The video will deliver straight to the client's device and they can wait on that page for the video to finish downloading