While albums are not currently available through automatic fulfillment, it is something we are working on and will be adding in in the future. You can still sell albums/books as self fulfilled item in the meantime.
On this page:
Creating an album product (self fulfilled)
Steps:
From your dashboard, go to Store > Products > Select your price sheet.
Click on + Add Product.
Select Self Fulfilled Item
Enter the product details. For example:

Name - Layflat Albums
Description - Describe your album product here.
Images - Upload up to 5 images of your album product
Price - price of your album
Category - Albums
Product Options - You can add an option for Pages - 10, 15, 20, 25, 30 etc. This will let your client select how many pages they want. Then, you can consider adding other options like materials like Leather, Linen, Fabric etc.




Click Save.
Your self fulfilled album product is now setup. Here's an example of what your client might see in your store.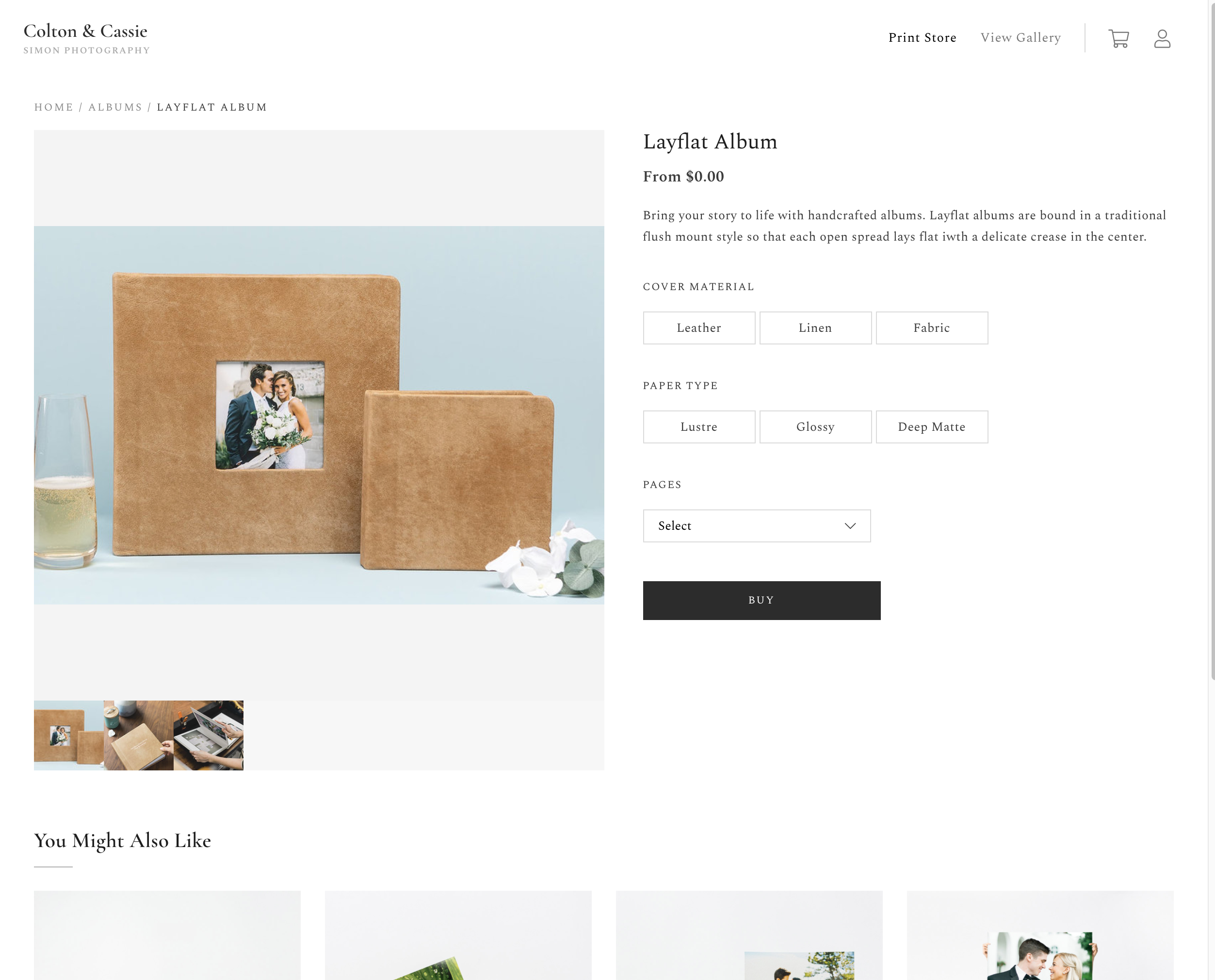 How does my client pick photos for the album?
Once your clients have purchased the Album, you can ask them to go back into the collection and create a 
Favorite
list containing the images they would like to see in their album. 
When they have selected their Favourites, you will be able to access the information from the Favorite section of the Activity tab. You can also download a list of the filenames within the list to your computer or Lightroom Catalogue. From there, you can design and fulfill the album at a vendor of your choice.
More information about Favourites can be found 
here
.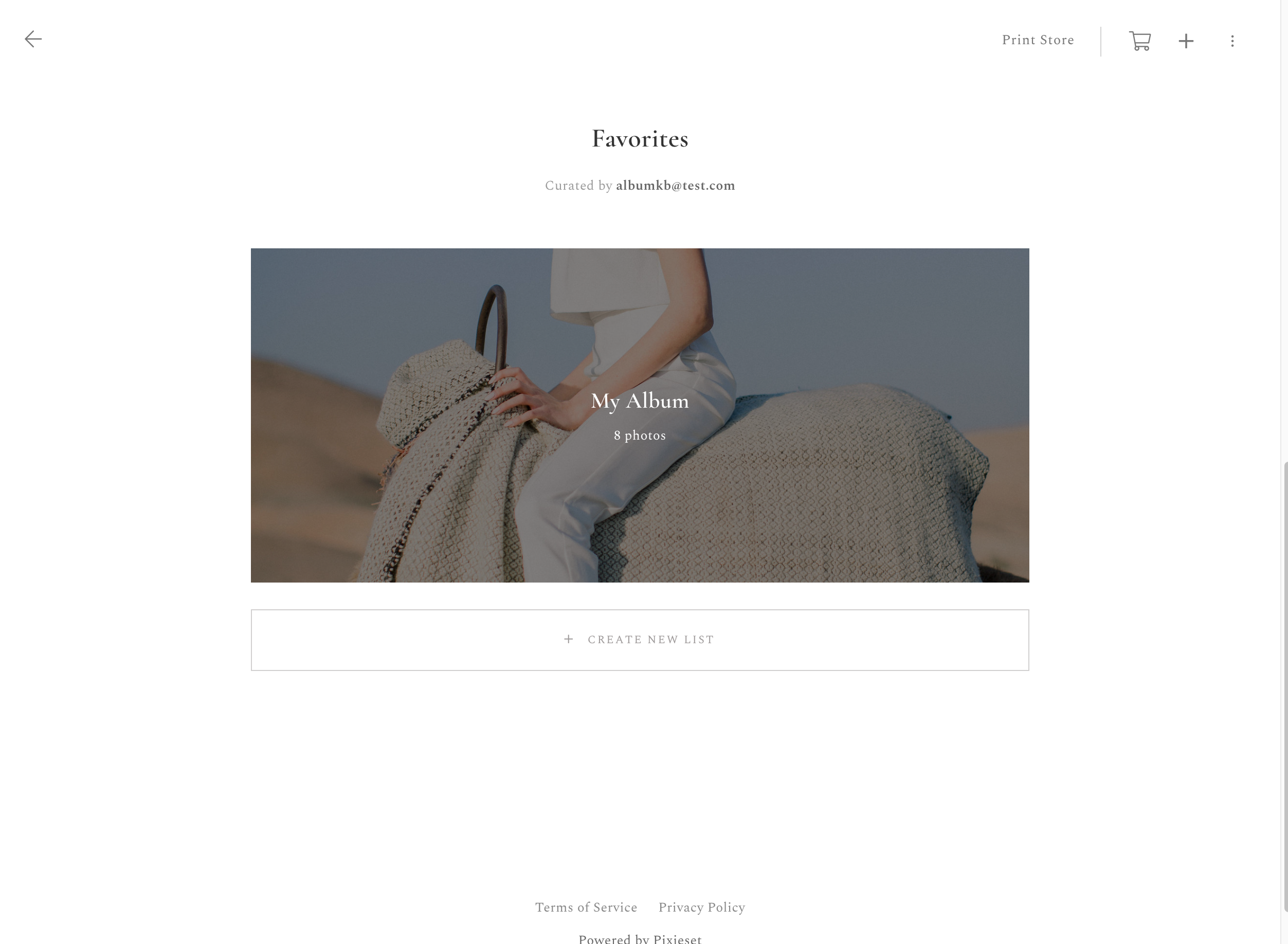 Fulfilling my album order
Albums are not currently available through automatic fulfillment. You will need to design and order the album at your preferred vendor. You can consider using of our partnered print labs: WHCC, ProDPI, Miller's, Mpix and Loxley Colour.

Learn more: Print labs available with Pixieset