You can change the look & feel of the gallery by changing the design options under Design Settings. There are 5 design options you can update here:
Typography: Choose between a serif and a sans serif font.
Grid Style: Choose between a vertical or horizontal display for your photos.
Color: Choose between a light or dark background for the gallery.
Thumbnail Size:  Adjust the display size of the photos in the gallery.
Grid Spacing: Choose the amount of space between photos in your gallery.
Navigation Style: Choose to display just icons, or icons and text labels for the navigation.
You can find these options by going to the Collection > Design > Gallery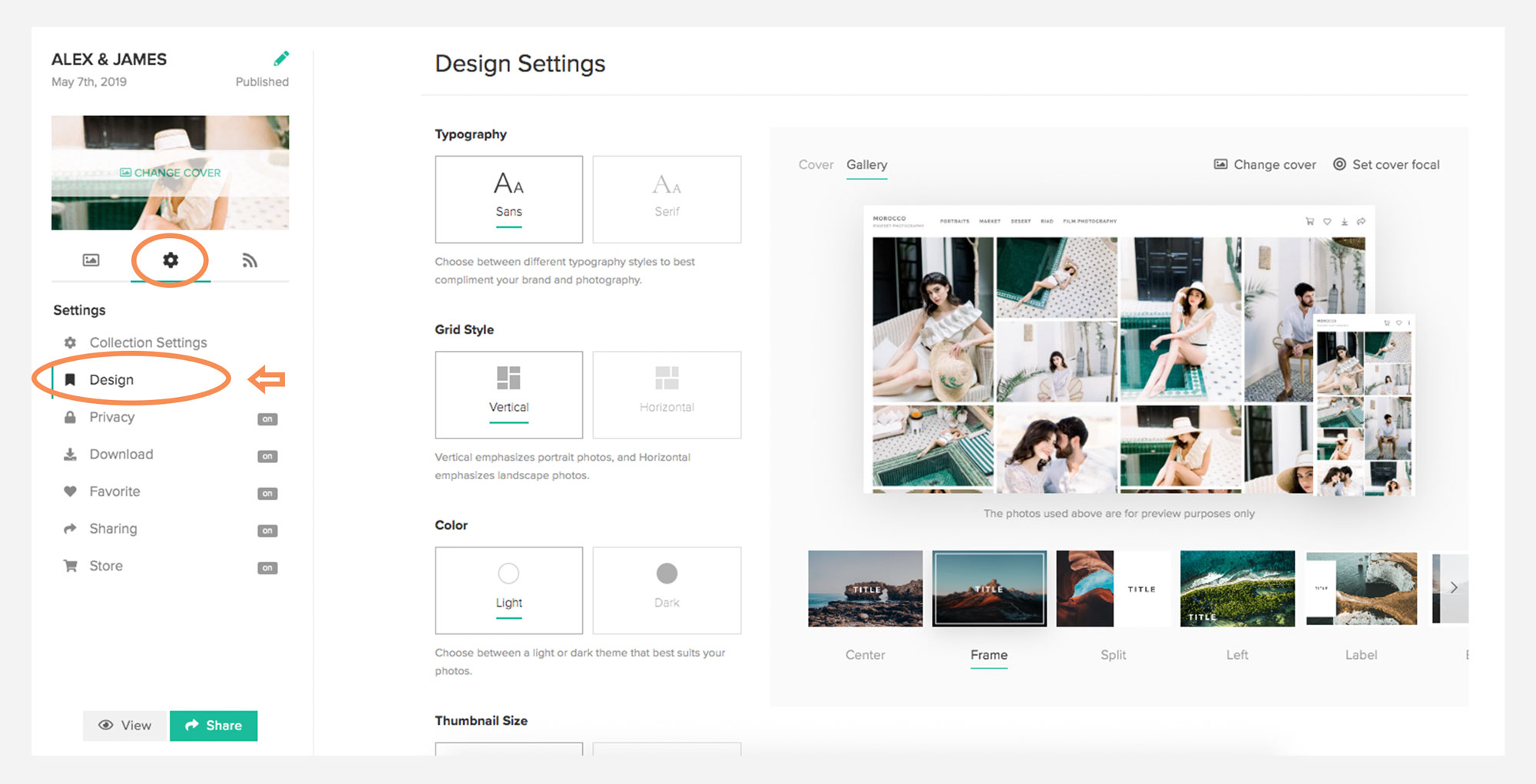 Tip: Want to select the same specific design options for all of your Collections moving forward? You can easily set this up using Collection Default Settings!
Grid Style
A Vertical grid emphasizes portrait photos, and a Horizontal grid emphasizes landscape photos.

Color Theme
Choose between a light or dark theme that best highlights your photos.

Thumbnail Size
Adjust the display size of photos in the Gallery.