Sometimes you might want to duplicate a Collection to share, for example, with a different client or a vendor. You can do this for any Collection from your Client Gallery dashboard by clicking More (...) > Duplicate: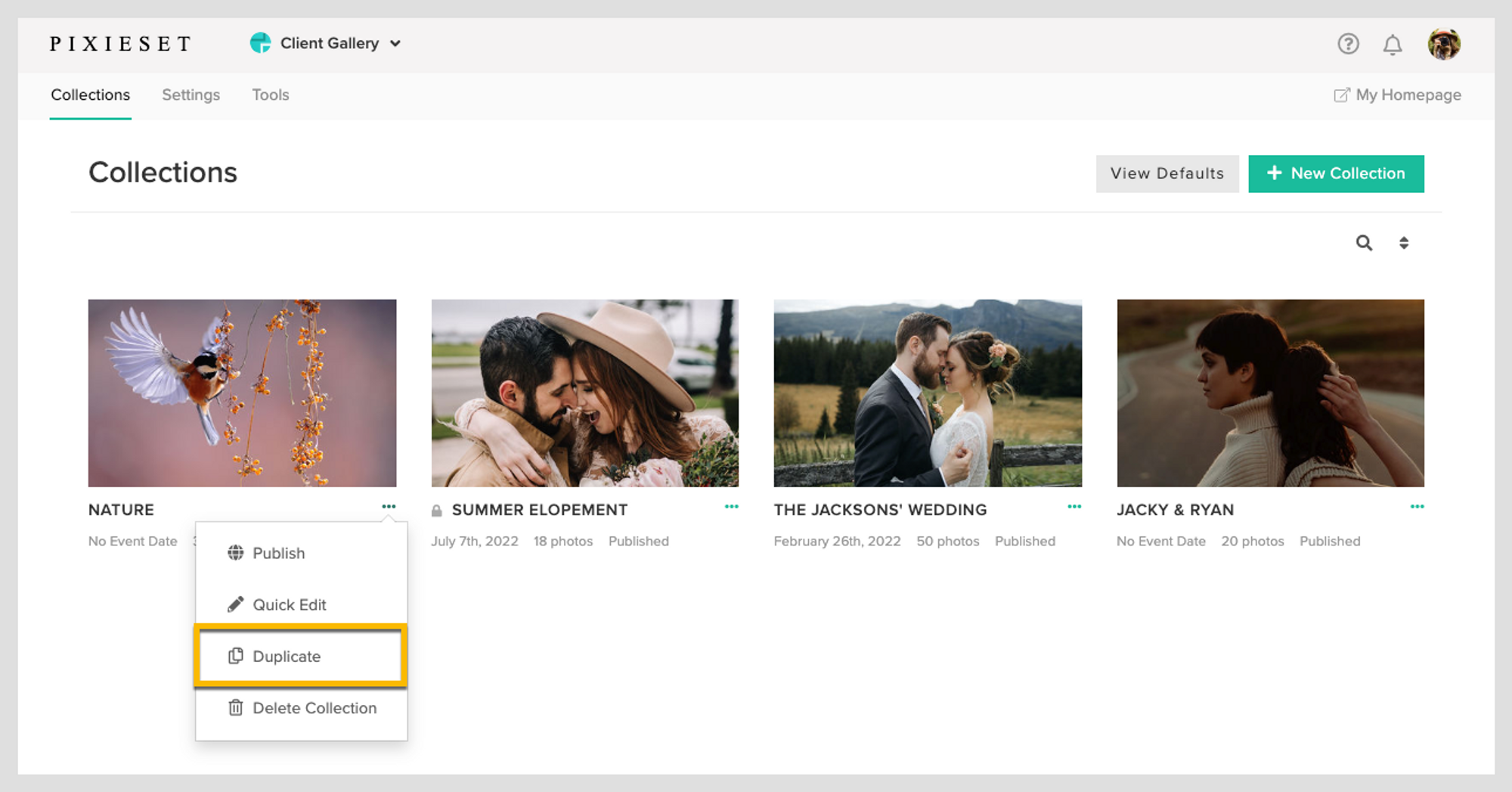 Once you've confirmed that you want to duplicate your Collection, a copy will be created and you will be taken to this new Collection in your dashboard. From there, you can make any changes as needed. All of the source Collection's Watermark, Download, Privacy, Design, and other settings will be copied across, though keep in mind that the Collection URL and any password(s)/download PIN will be unique to the specific Collection.


Note: This feature duplicates the images within a Collection, so if you have videos you wish to include, you can simply re-upload them to the Collection copy once it's created.