Pixieset provides a number of different ways to keep your brand prominently displayed across your Client Gallery! All Client Gallery subscriptions, including Free, allow users to upload a Profile Icon, which is shown on your Collections, Homepage, email invites, and more. However, if you are subscribed to one of our upgraded Client Gallery plans or Suite plans, you will also be able to add a Logo, Collection Cover Logo, and a Custom Favicon and have the ability to remove Pixieset Branding!
The following upgraded features can easily be accessed by going to your Client Gallery Dashboard > Settings > Logos & Branding.
On this page:
Logo
Collection Cover Logo
Custom Favicon
Hiding Pixieset Branding
Logo
While on an upgraded account, you can easily upload a full-size Logo to take the place of your current Profile Icon and the text of your Business Name. You can upload images of up to 4000px, and we recommend a .PNG file with a transparent background for best display.

Once you have added your Logo, it will be displayed within your Client Gallery Homepage, Collections, email invites, and much more!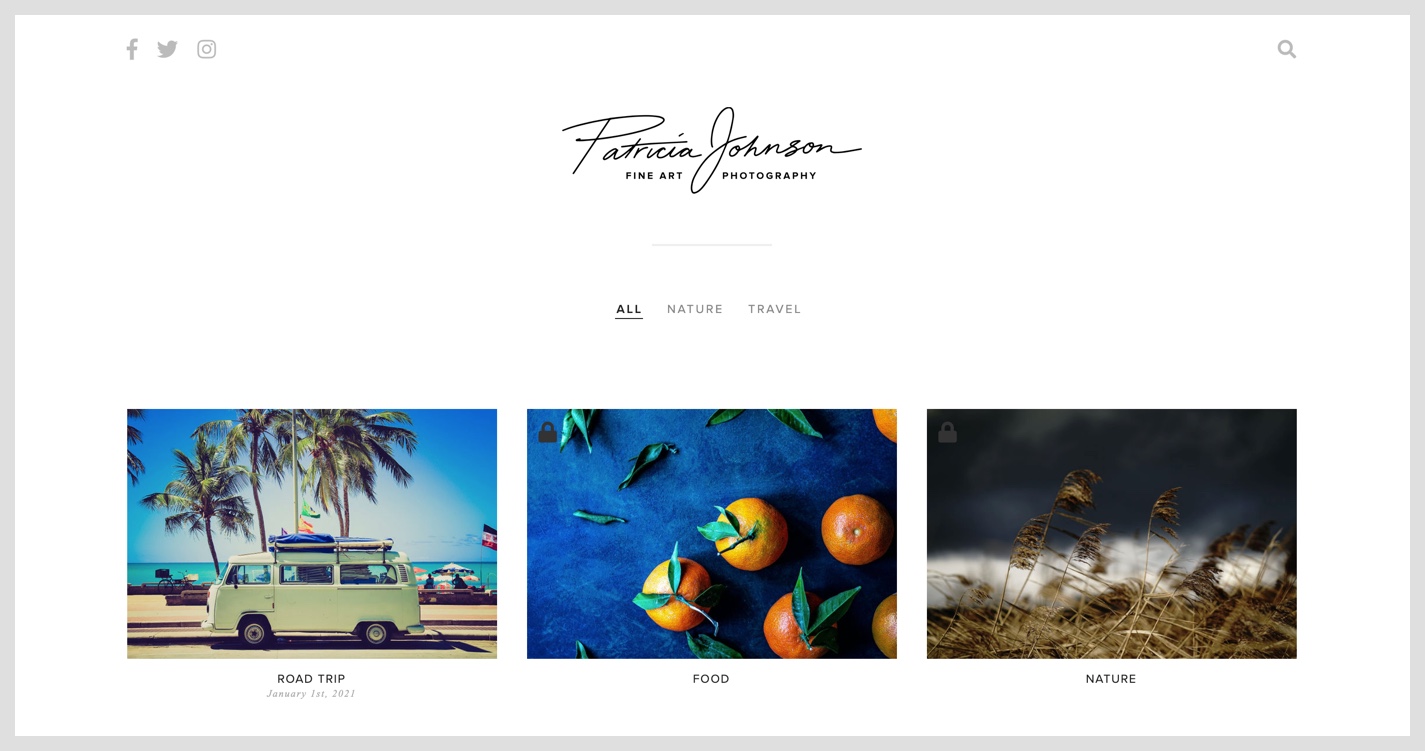 Collection Cover Logo
You can also upload a Collection Cover Logo which will appear on the Cover Photo of your Collections. Since this logo will be applied directly on top of an image, a white/light color version of your logo with a transparent background is recommended.

You can easily use our built-in Auto-Generate Tool to automatically create a white version from the Logo you have already uploaded!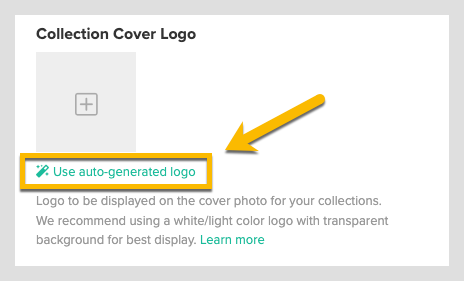 When uploaded, clients will be able to see your Collection Cover Logo on the Cover Photo whenever they visit their Collection.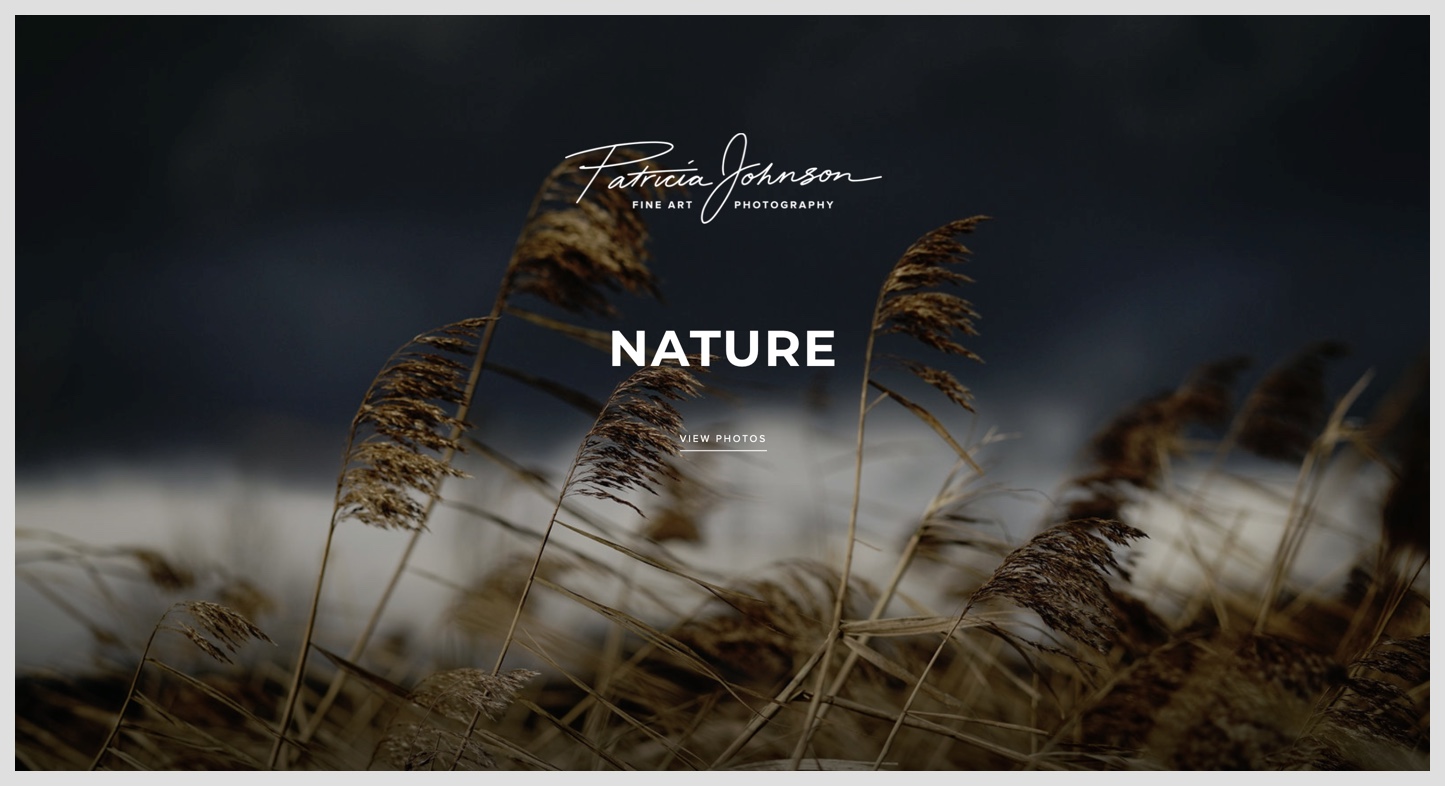 Custom Favicon
You can also add a Custom Favicon to provide a small, visual reminder of your branding for clients visiting your Client Gallery! Most browsers will display your Favicon at 16x16 pixels in size, and you can upload images up to 32 x 32px in a .GIF, .PNG, or .ICO format.
Tip: After uploading a new Favicon, you may need to clear your browser's cache and cookies and then restart the browser in order to see the change take effect.
Once you have a Favicon uploaded, it will appear within the browser's tab when visiting your Client Gallery Homepage and viewing individual Collections: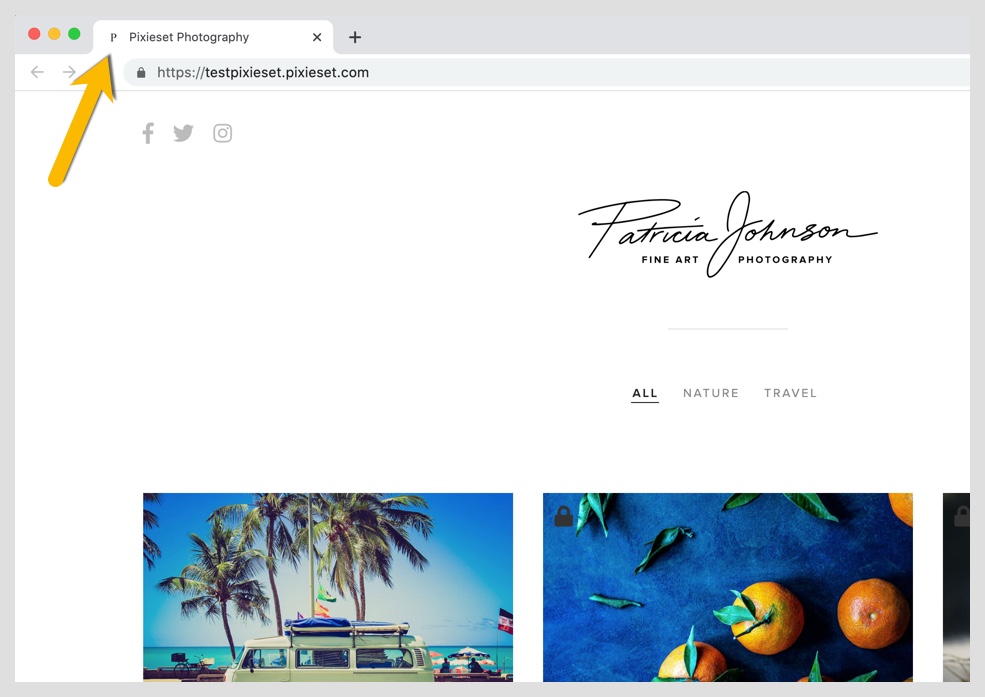 Note: Support for Favicons, including both image formats and sizes, can vary across different web browsers. You can learn more about favicon support here.
Hiding Pixieset Branding
While on an upgraded Client Gallery plan, you will also have the option to hide Pixieset's Branding.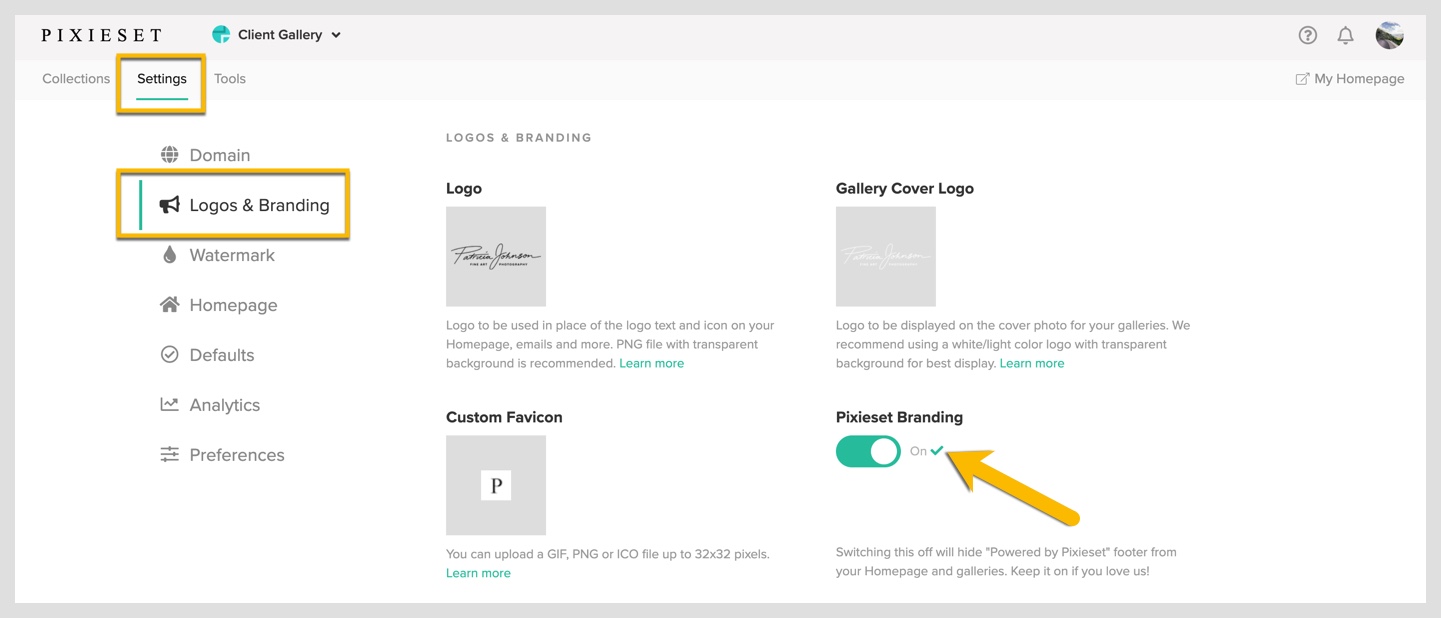 If the Pixieset Branding setting is turned Off, the "Powered by Pixieset" message located at the footer of your Client Gallery Homepage and at the bottom of your Collections will be removed.