Creating passwords for your Collections is one of the additional layers of privacy available to you in Pixieset. There are a couple of options when adding a password to your Collection depending on your business and client needs. Using a Collection Password allows you to set a password for the Collection as a whole. Any visitors would be prompted to enter this password to proceed and view the images within. Using Client Exclusive Access allows you to set up a separate password for the client, so that visitors and clients would have different viewing permissions, depending on the client's privacy needs.
You can find the password options from any Collection by clicking Settings > Privacy: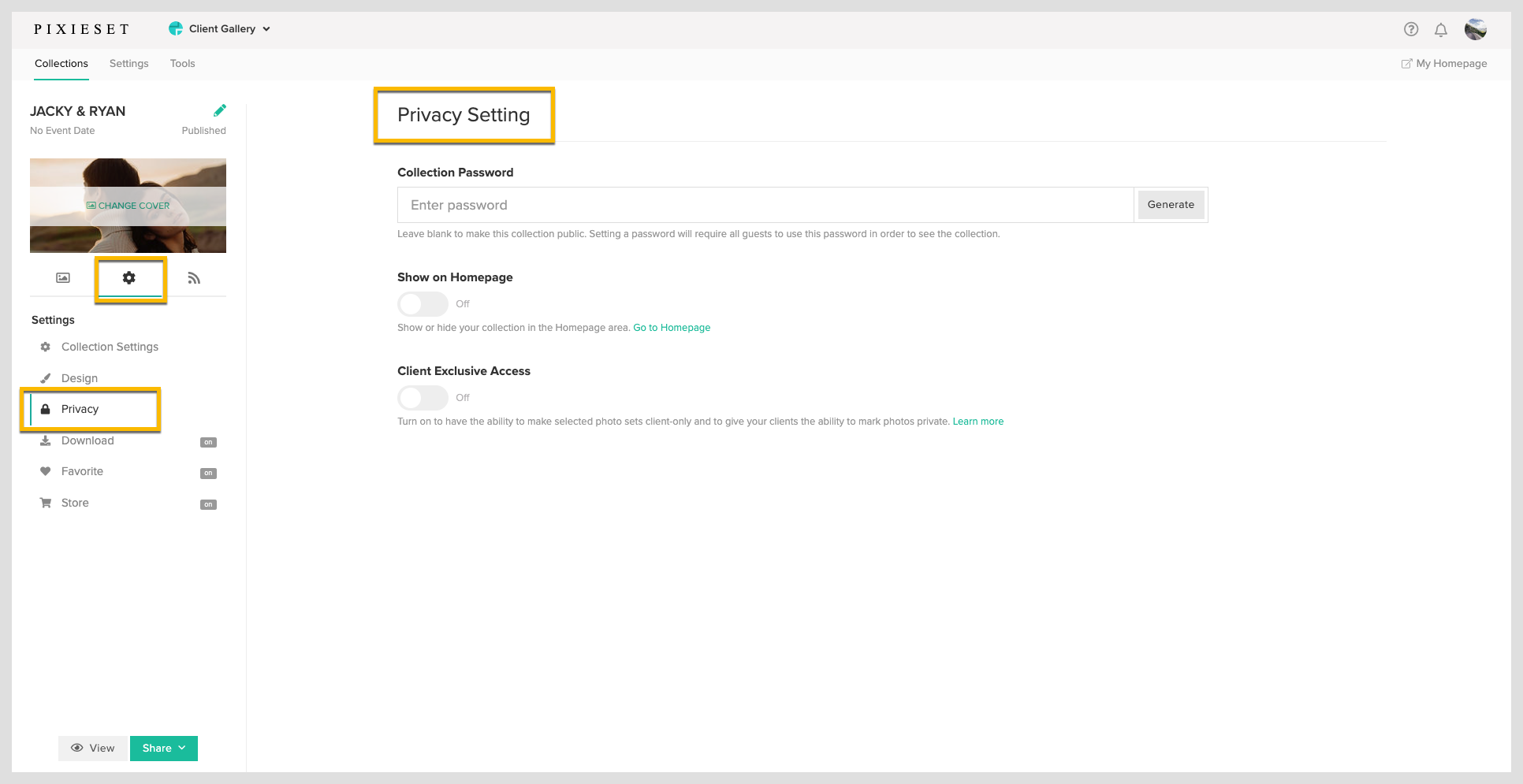 On this Page
Collection Password
If your clients do not want their images to be accessible by anyone visiting their Collection link, you may wish to add a Collection Password. Anyone who visits the Collection URL or clicks into the Collection from your Homepage will need this password to enter. If you want to set a general access password for your Collection, you can enter a password in this field and click Save: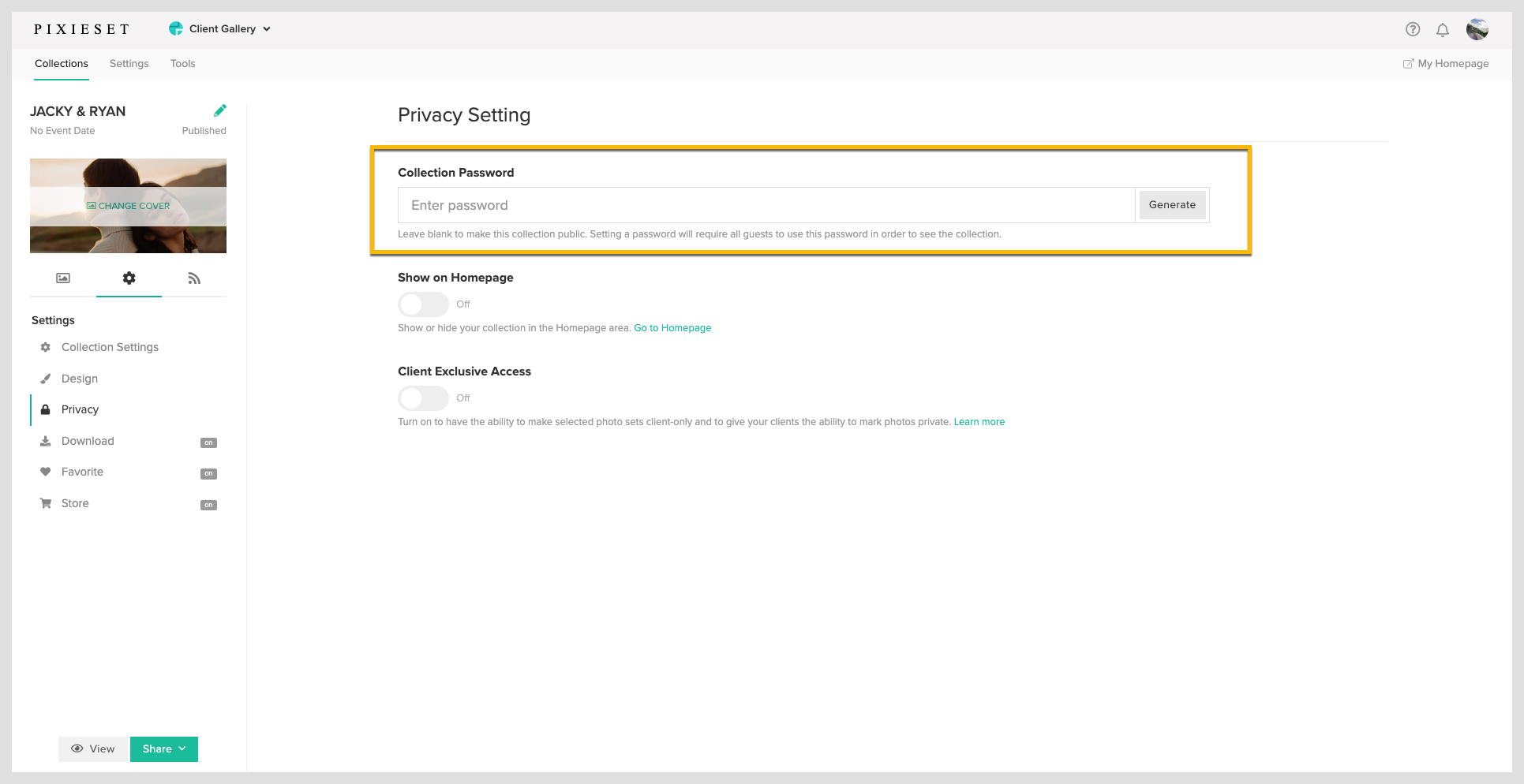 While you're free to enter any password in this field, we recommend using the built-in option to generate a strong, randomized password for your clients. With a Collection Password in place, any visitors will be prompted to enter the password to continue: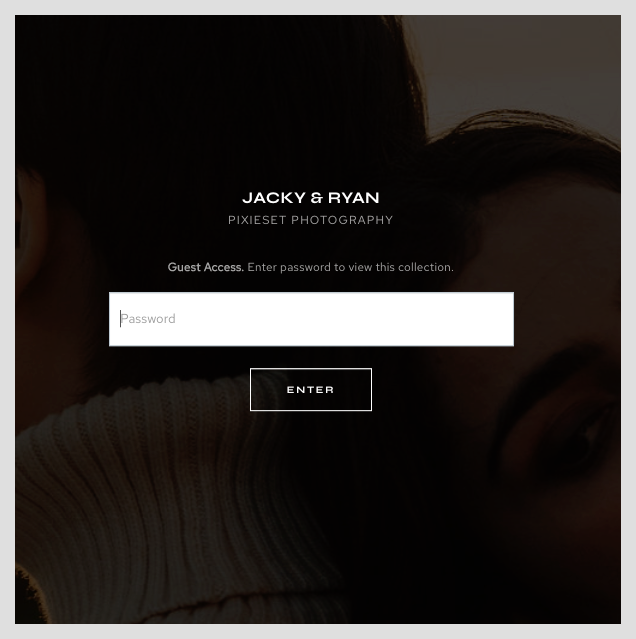 Client Exclusive Access
Client Exclusive Access allows you to provide a unique password for your clients (which is separate from any general Collection Password). This way, people can enter the Collection as guests or clients, and Set visibility can be determined based on the password used to enter the collection. You can also allow your client to mark images as private. Only someone who enters this password in the Client Access field when visiting the Collection will have access to those Sets/any photos marked as private. Using these options can be helpful with different types of clients, for example, if the couple for a wedding shoot would rather have some images accessible only by them, and the remainder accessible by any guests visiting the Collection.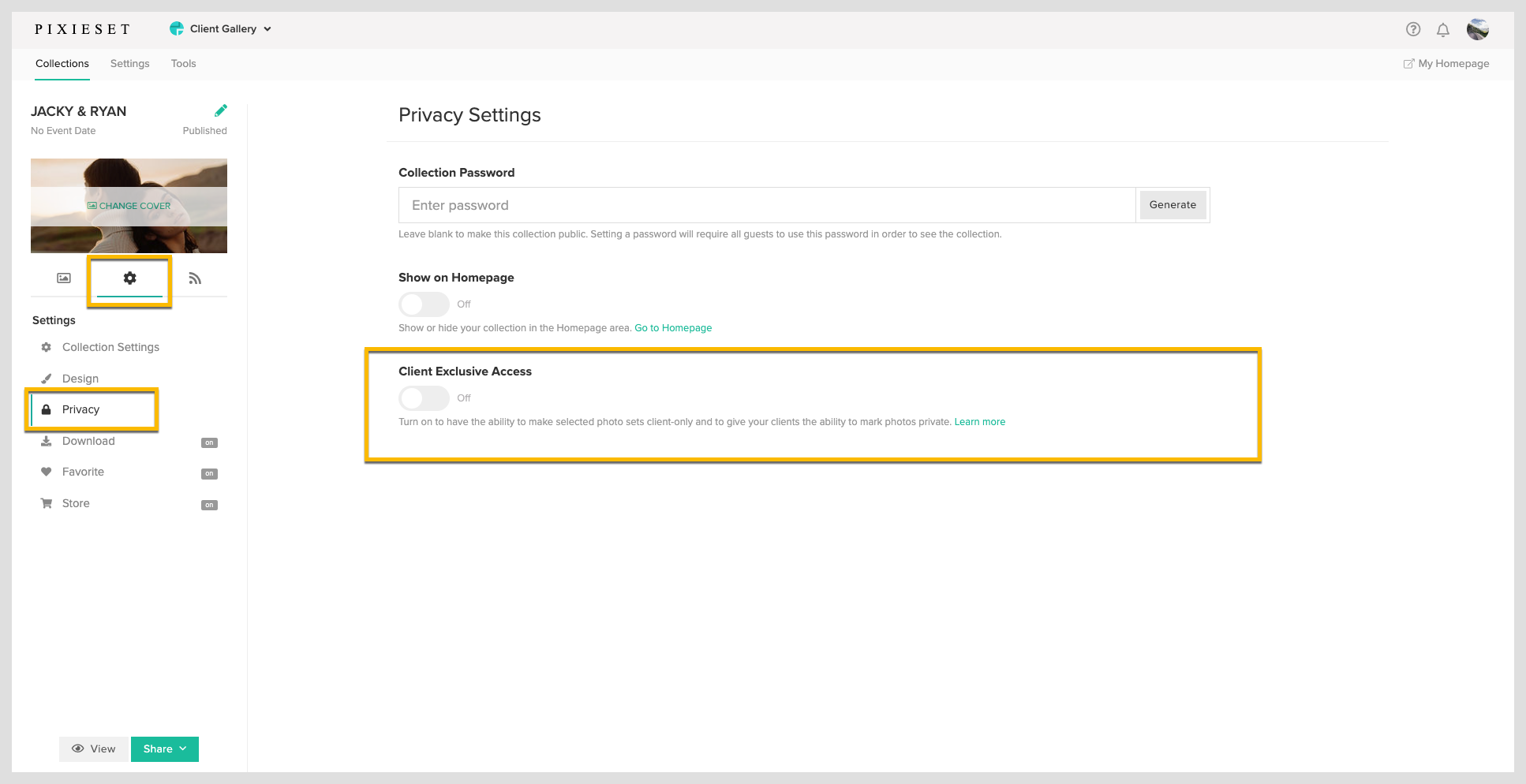 When the Client Exclusive Access toggle is turned On, you can add the client password, determine which sets can be accessed only by the clients, and allow the clients to mark photos within the Collection as private: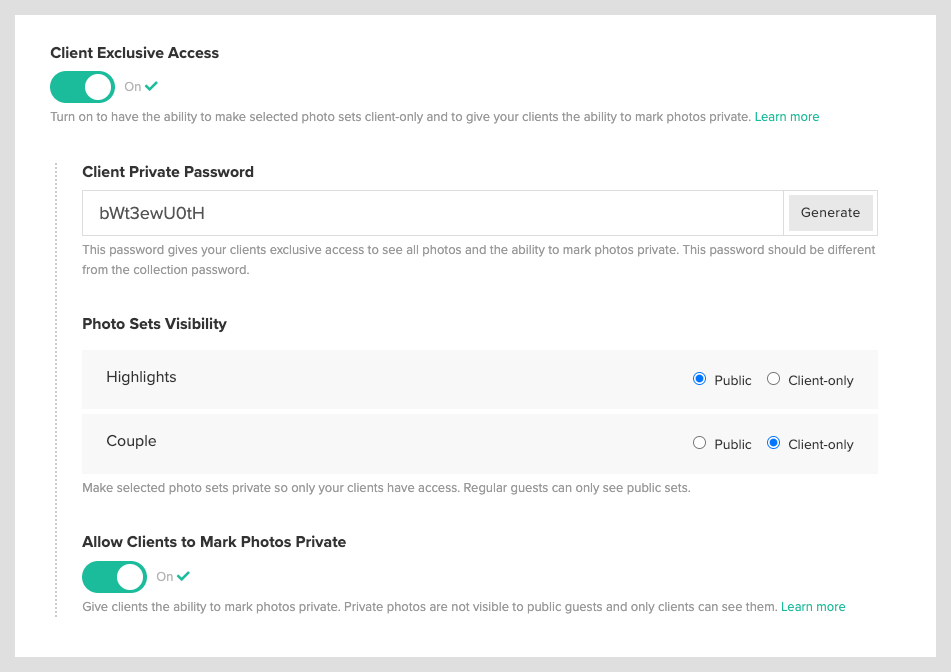 You can find a complete guide to Client Exclusive Access here.