You are able to set up Email Registration for all of your Pixieset Collections. Email Registration will require visitors to enter their Email Address in order to view a Collection. When a visitor enters their Email Address, it will be saved under the Collection Activity. 
Email Registration is intended for informational purposes only; this is not a security or privacy feature.
To enable Email Registration, go to the Collection > Collection Settings > Email Registration > On.
 When your client visits the Gallery, they will be prompted to enter their Email address as below: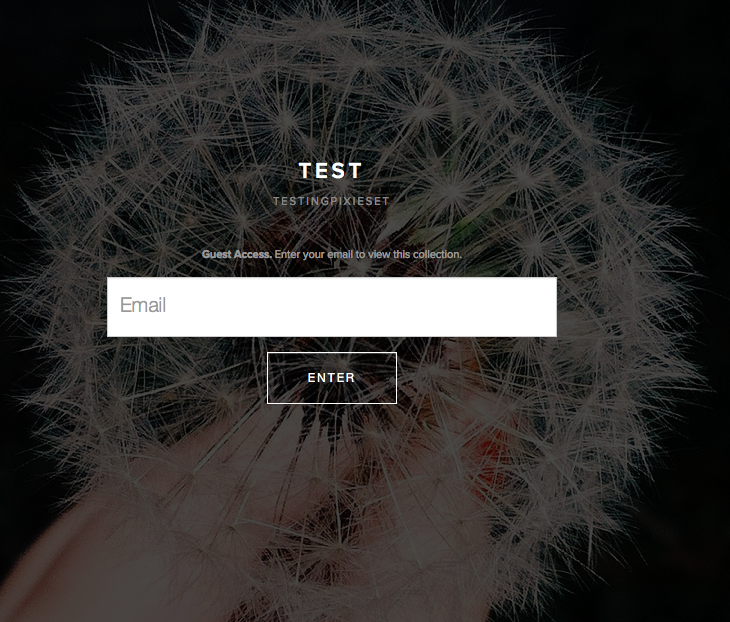 How can I review registered email addresses from Collections?
Email addresses collected will be available in the Email Registrations section of the Activities tab in your Collection dashboard. Here you can review who has entered their email address, and when they last visited the Collection. You can also export the list of email addresses in a formatted .csv file, ready for download. Emails collected using Email Registration are kept private, and Pixieset does not email your registrants for any reason.

There are a number of email service providers you can use to email your registrants. We recommend using MailChimp and their Double Opt-In method to stay compliant with SPAM laws, and to drive higher engagement. 

Read more about MailChimp's Double Opt-In Method Here