With our built-in Email Registration feature, you can easily collect and track email addresses that have viewed an individual Collection! When this option is enabled, all visitors will be required to provide their email address before they can enter the Collection and view the images within it. That said, it's important to keep in mind that Email Registration is intended for informational purposes only, and is not to be utilized as a security/privacy feature. This article will go through how to set up Email Registration for your Collection and review registered email addresses, as well as answer some frequently asked questions.
On this page:
Enabling Email Registration
Reviewing Registered Email Addresses
FAQs
Enabling Email Registration
To enable Email Registration for a particular Collection, simply go to the Collection > Settings tab > Collection Settings. From there, scroll down to the Email Registration and toggle the option from Off to On.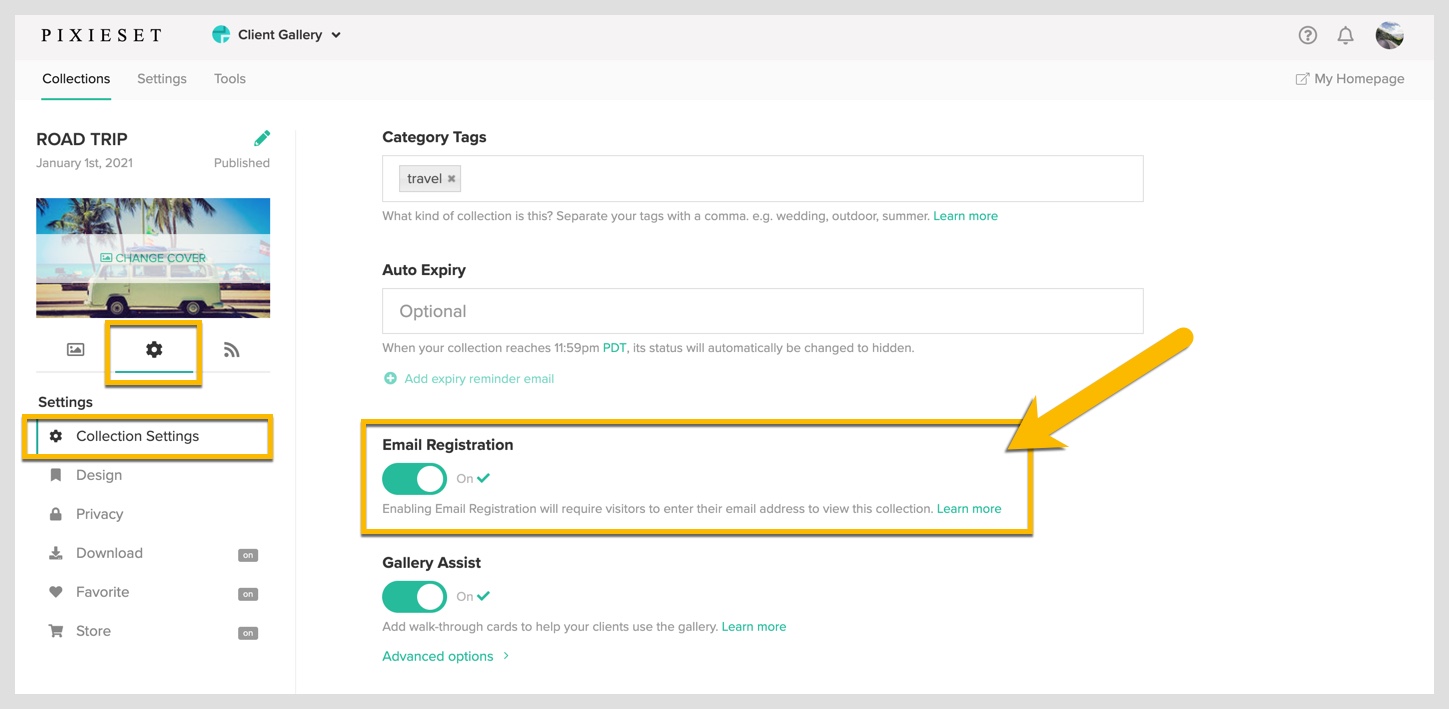 Once this has been enabled, all visitors will be prompted to enter their email address before they can view the Collection: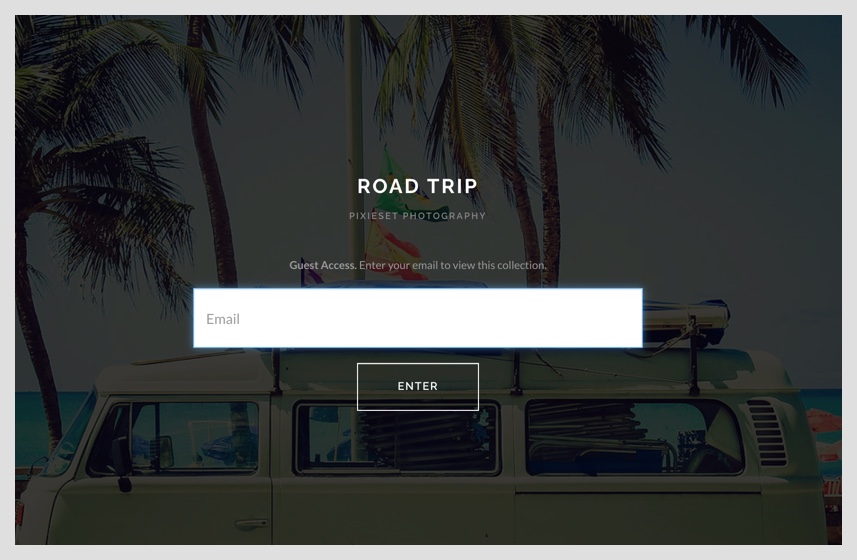 Reviewing Registered Email Addresses
To view all of the email addresses that have registered for a specific Collection, go to the Collection > Activities tab > Email Registrations. From your Activity page, you can review the email addresses that have been registered and when they last visited the Collection.
You can also use our built-in Export option to download a list of the email addresses in a formatted .csv file.

FAQs
Can I remove a specific email address from the Email Registration list?
You can easily remove an email address at any time by going to the Collection > Activities tab > Email Registrations and clicking the More Options (•••) icon to the far right of the email. From there, select the Delete Info option from the drop-down menu. Please note that this action is permanent and cannot be reversed.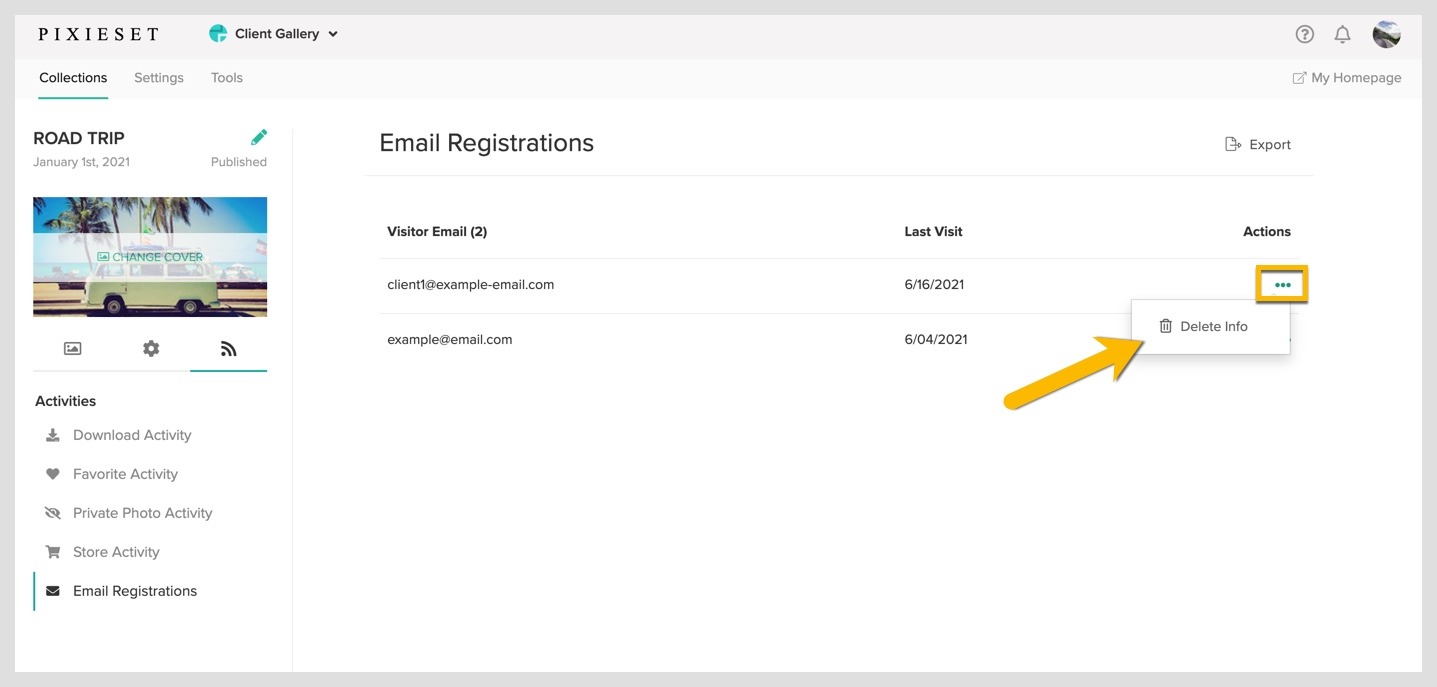 Can I have Email Registration enabled for all my Collections?
Absolutely! If you would like future Collections to have Email Registration enabled, you can do this by editing or creating a new Collection Default and toggling the Email Registration setting On within the Collection Settings section.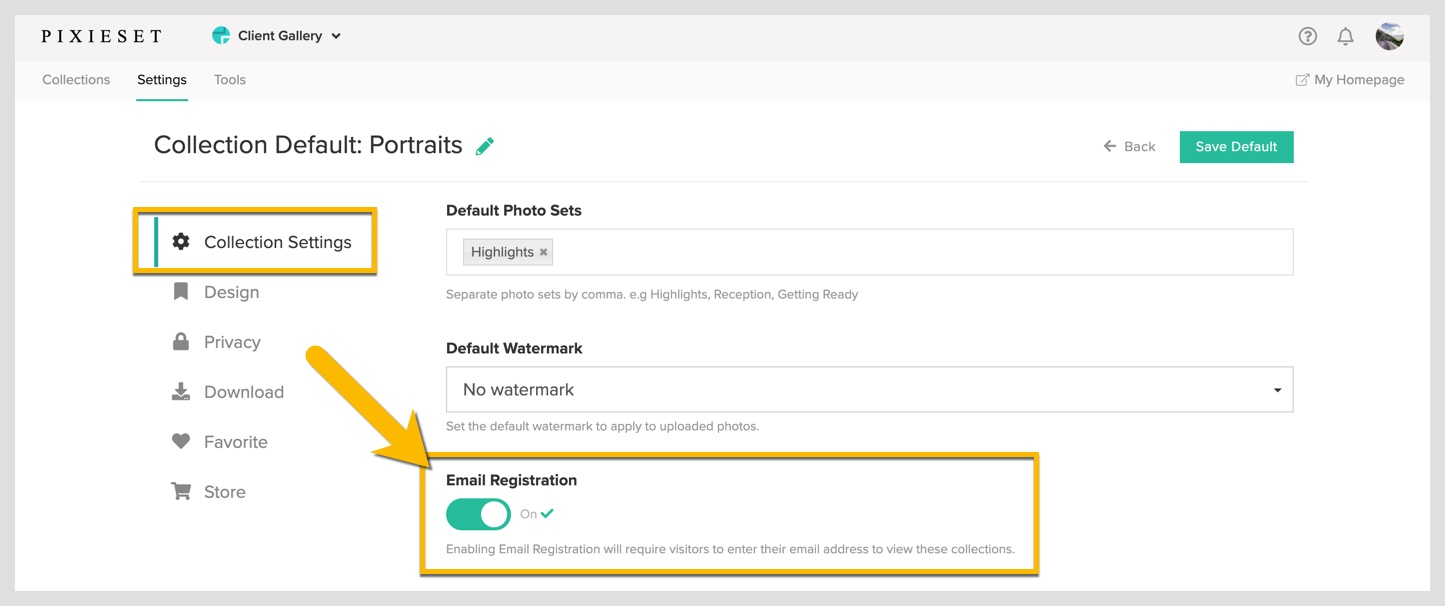 Can I send a mass email out to all registered emails?
While our email system isn't currently designed for mass emails, a lot of our users have found great success using a third-party system. For example, Mailchimp offers a Free Account that allows you to send up to 12,000 emails per month to 2,000 subscribers. The added benefit to Mailchimp, and similar programs, is that you will gain key insights into the emails (i.e. seeing if the email was opened, who clicked it, etc.), which can be extra helpful in planning future campaigns!