If you want to see who has accessed a Collection, and keep a list of visitor email addresses for your mailing efforts/email campaigns, you can do so by turning Email Registration on. When this feature is active, any Collection visitors will need to enter their email address to view the photos within, and their email address will be recorded and available to you in the Collection Activities.


Note: This is not a security/privacy feature, for which settings can be reviewed in our guide to Client Gallery privacy here.


On This Page:
Turning Email Registration On/Off
Turning Email Registration On/Off
From any Collection click Settings > Collection Settings and scroll to Email Registration. From here, you can use the toggle to turn Email Registration On or Off as needed: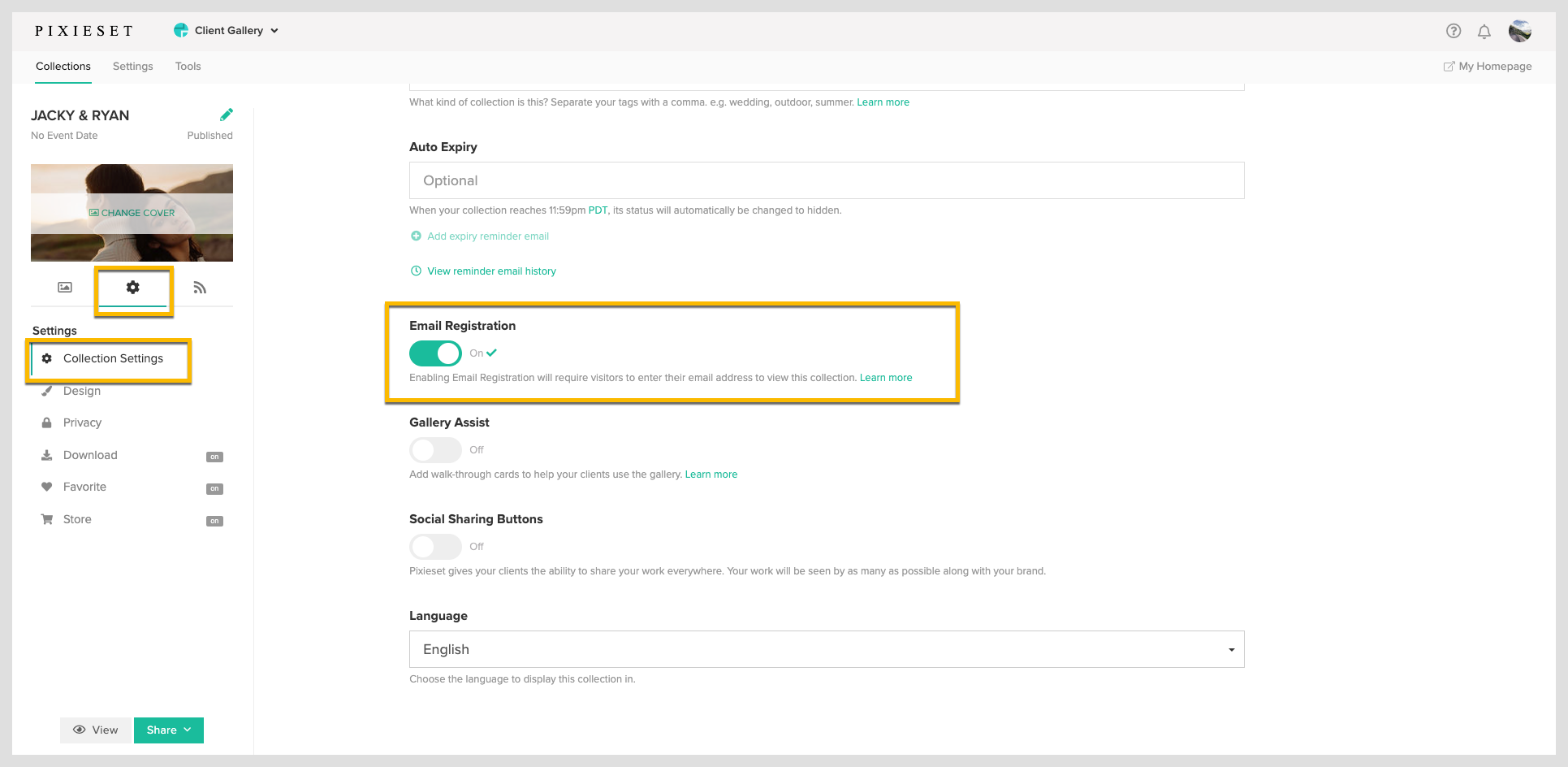 Once Email Registration is turned on any Collection visitors will be prompted to enter their email address before they can enter the Collection and view the photos:


Tip: If you would like to turn Email Registration on for future Collections, you can create a Collection Default and turn the Email Registration setting On within the Collection Settings section. You could then simply use this Collection Default when creating any Collections for which you want Email Registration turned on. We have a complete guide to the Collection Default feature here.


Reviewing Email Registrations
You can find the email addresses that have registered for a Collection by clicking Activities > Email Registrations: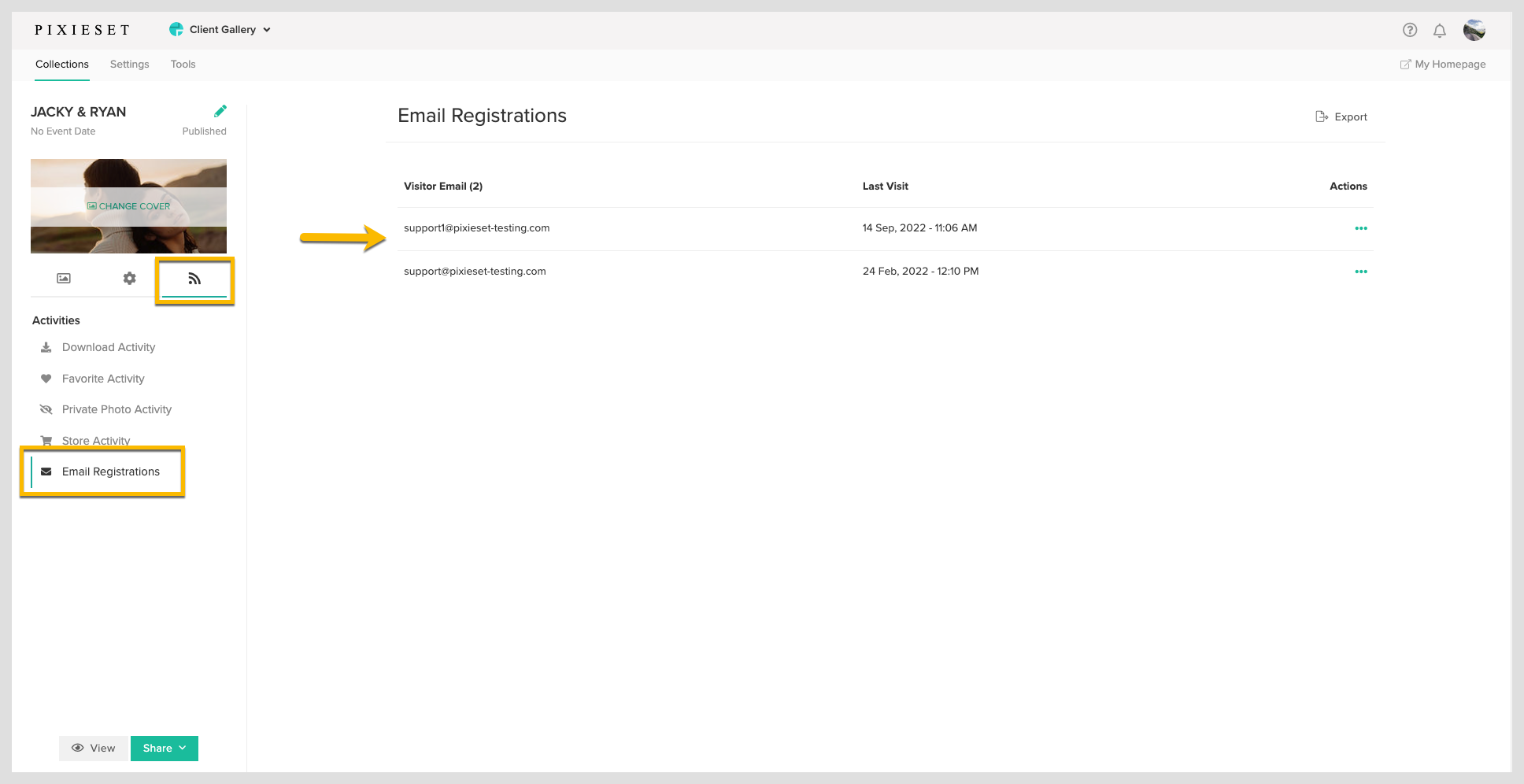 From here, you can review the email addresses of visitors to your Collection, and use the Export button to download a convenient list of the email addresses in a formatted .csv file. This is a great way to use email addresses in your external mailing lists! You can also delete any registrations you no longer need by clicking the More Options (•••) icon under Actions. Deleting any registration is a permanent action, and cannot be undone.