Tags are a great way to organize your Collections! Here are some quick facts about Tags:
You can assign different tags to each Collection
Tags will show up on your Homepage and Dashboard
Tags can be named anything you'd like! We recommend creating tags as categories for your work (i.e. Wedding, Family, Newborn etc.)
Why should I tag my Collections?
Tagging your Collections will allow you and your client to quickly filter through your Collections.
How to add Tags to a Collection
There are three places where you can tag your Collections.

Option 1: When creating a new Collection, you will find the tags field under Advanced options (only displayed if you do not have any Default Collection Settings created).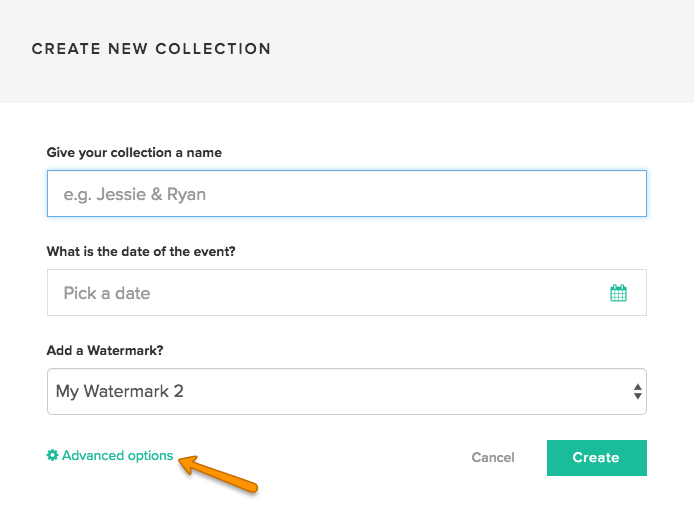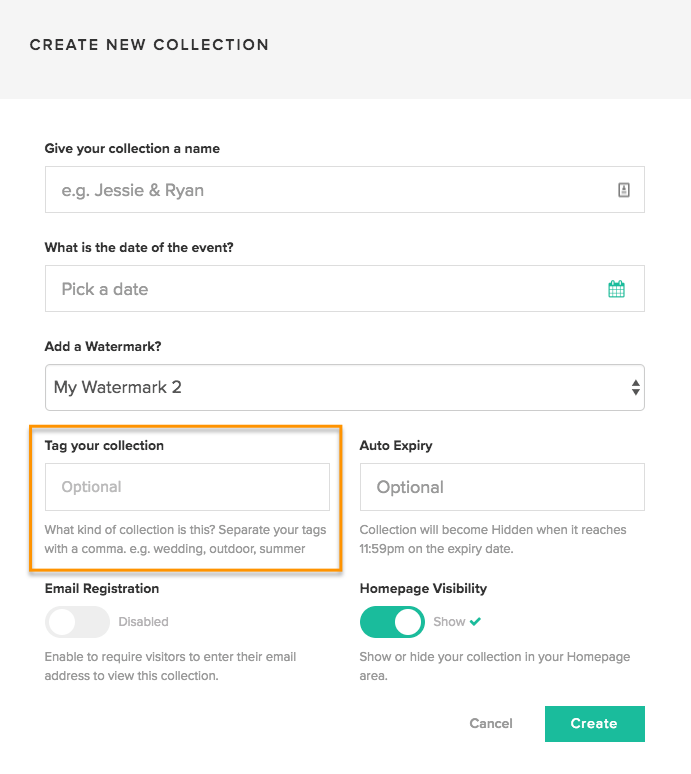 Option 2: Under the Collection Settings tab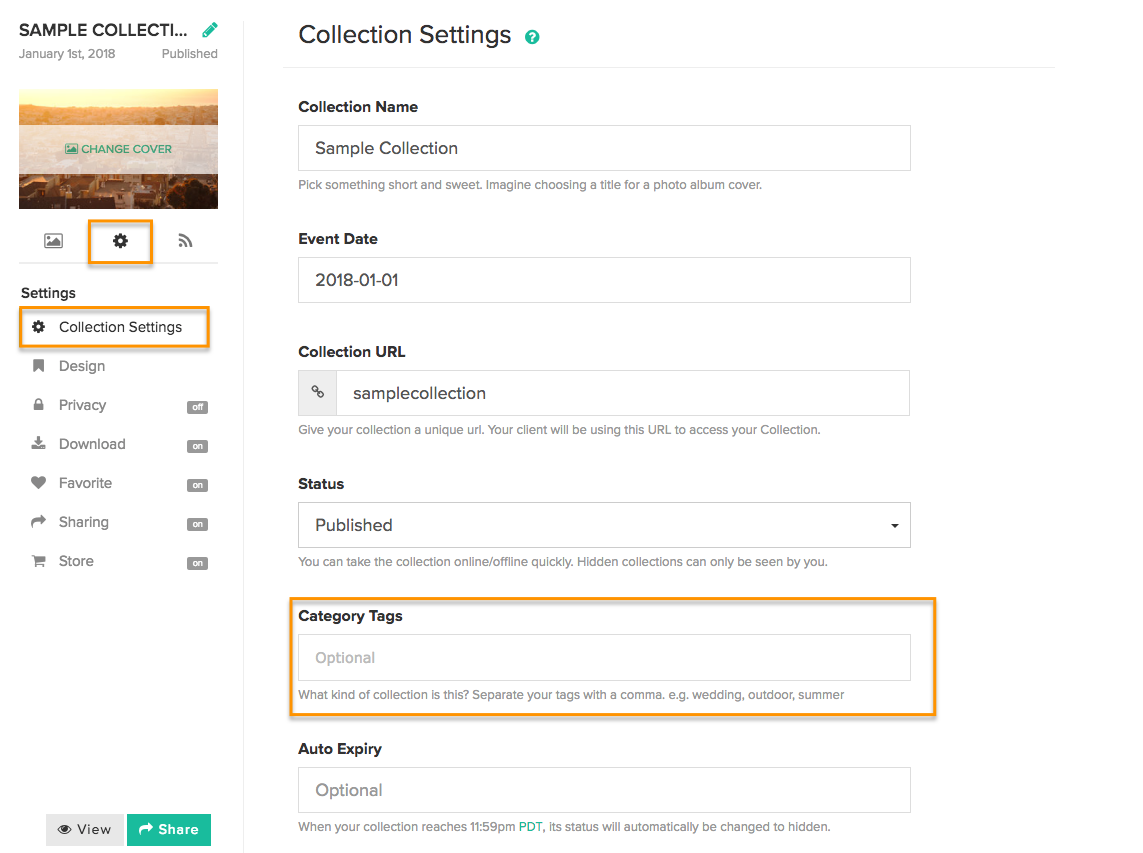 Option 3: When editing a Collection using the Quick Edit icon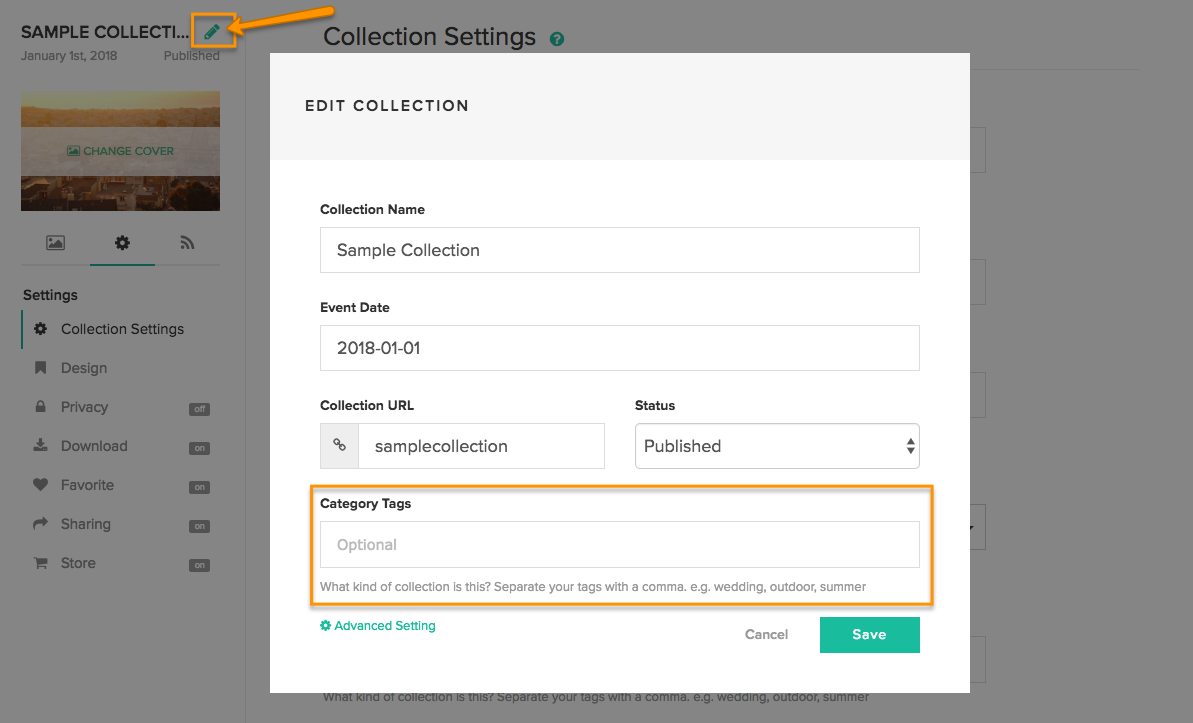 If you would like to save your Category Tags so that you can always apply the same tags to new Collections, you can easily do so by creating Custom Default Settings for your Collections. This will ensure that you can create new Collections using your existing Category Tags for easy categorization!