You have the option to "Hide" Collections from your Homepage if you don't want it to be visible when someone views your Homepage. When a Collection has the Homepage Visibility set to "Hide" (instead of "Show"), that particular Collection will not be displayed on your Homepage, and will only be accessible using the direct link to that Collection.
How to "Hide" a Collection from your Homepage:
Simply open the applicable Collection, and go to the Privacy section of the Collection Settings tab. You can then scroll to Homepage Visibility, and change this to Hide.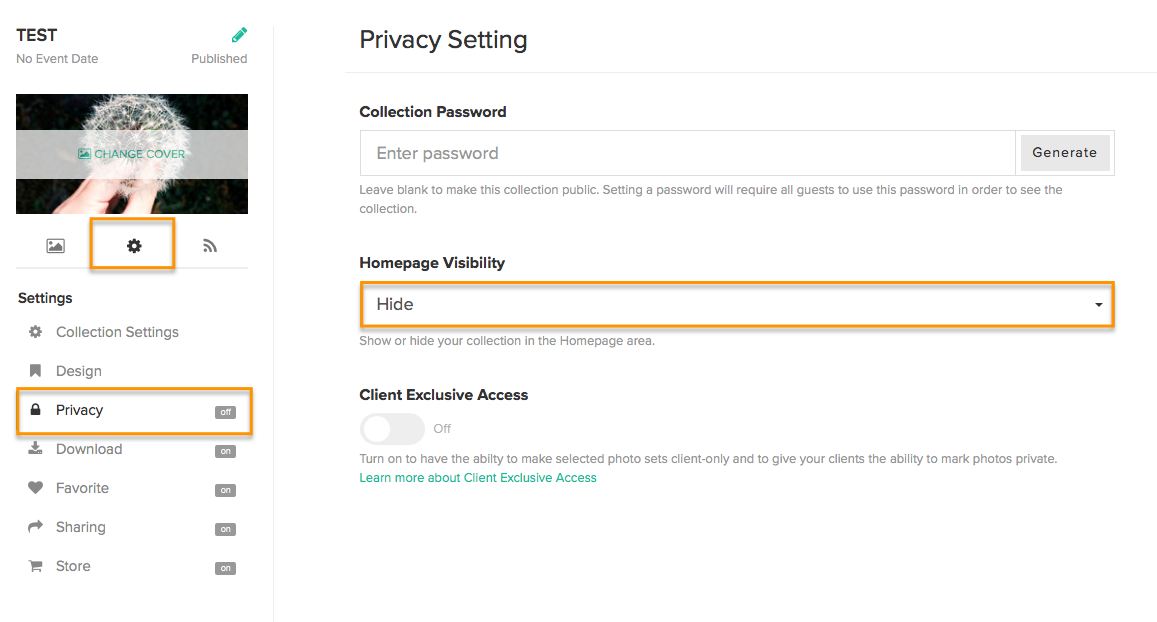 If you notice that one of your Collections is not visible on your Homepage, but you would like it to be visible, you can update this through the Homepage Visibility as well! Simply change the Homepage Visibility to Show.