By default, any public, Published Collections will be visible on your Client Gallery Homepage. The Homepage is where all of your public collections can be found in one place. It can be used, for example, as a client portal (from which clients can access their collections) or simply as a showcase of your work accessible via a shareable URL.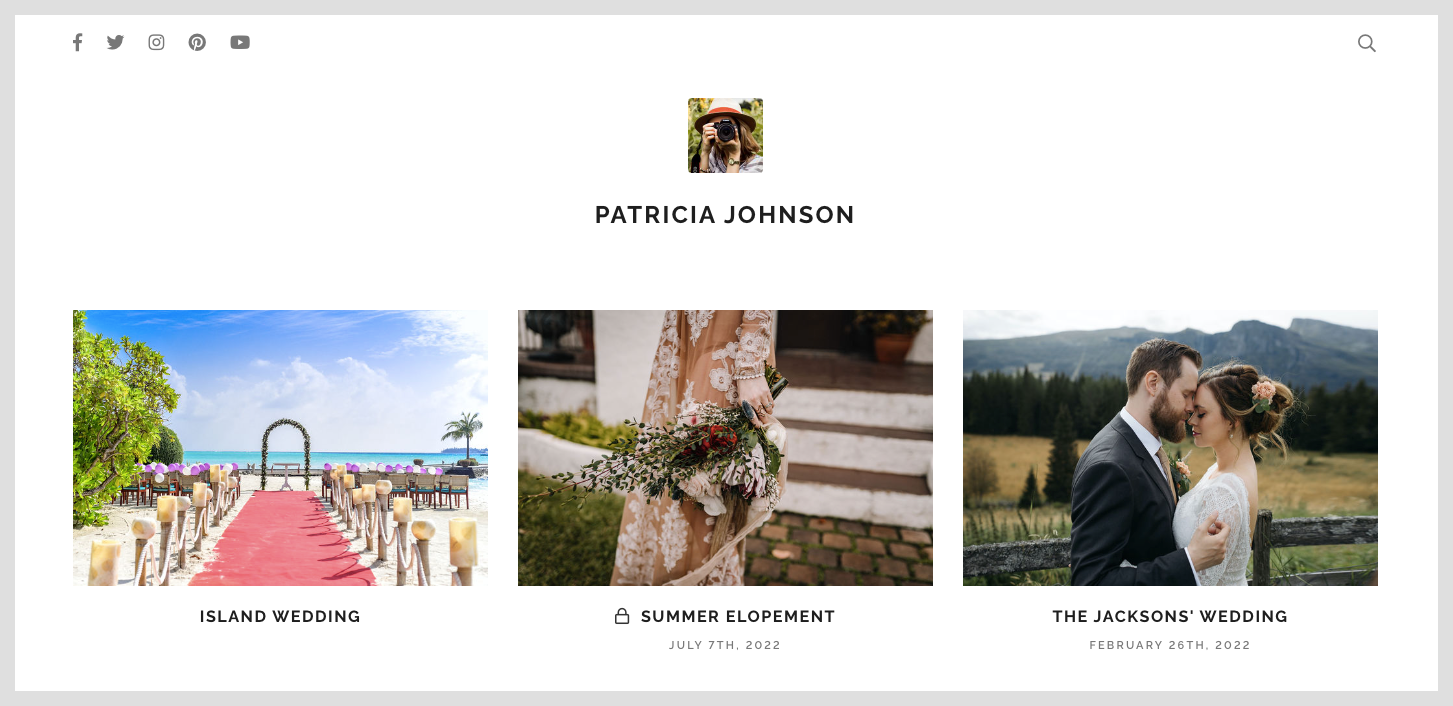 If you would prefer any Collection not to be displayed on your Homepage, and to be accessible only using its direct link, you can easily hide the Collection from the Homepage using one of the options below!


Note: If you were looking to Unpublish your Collection instead, we have a guide to that process here.



Option 1: Within the Collection Settings
To hide a Collection from your Homepage, simply go to the Collection > Settings Tab > Privacy and toggle the Show on Homepage option to Off.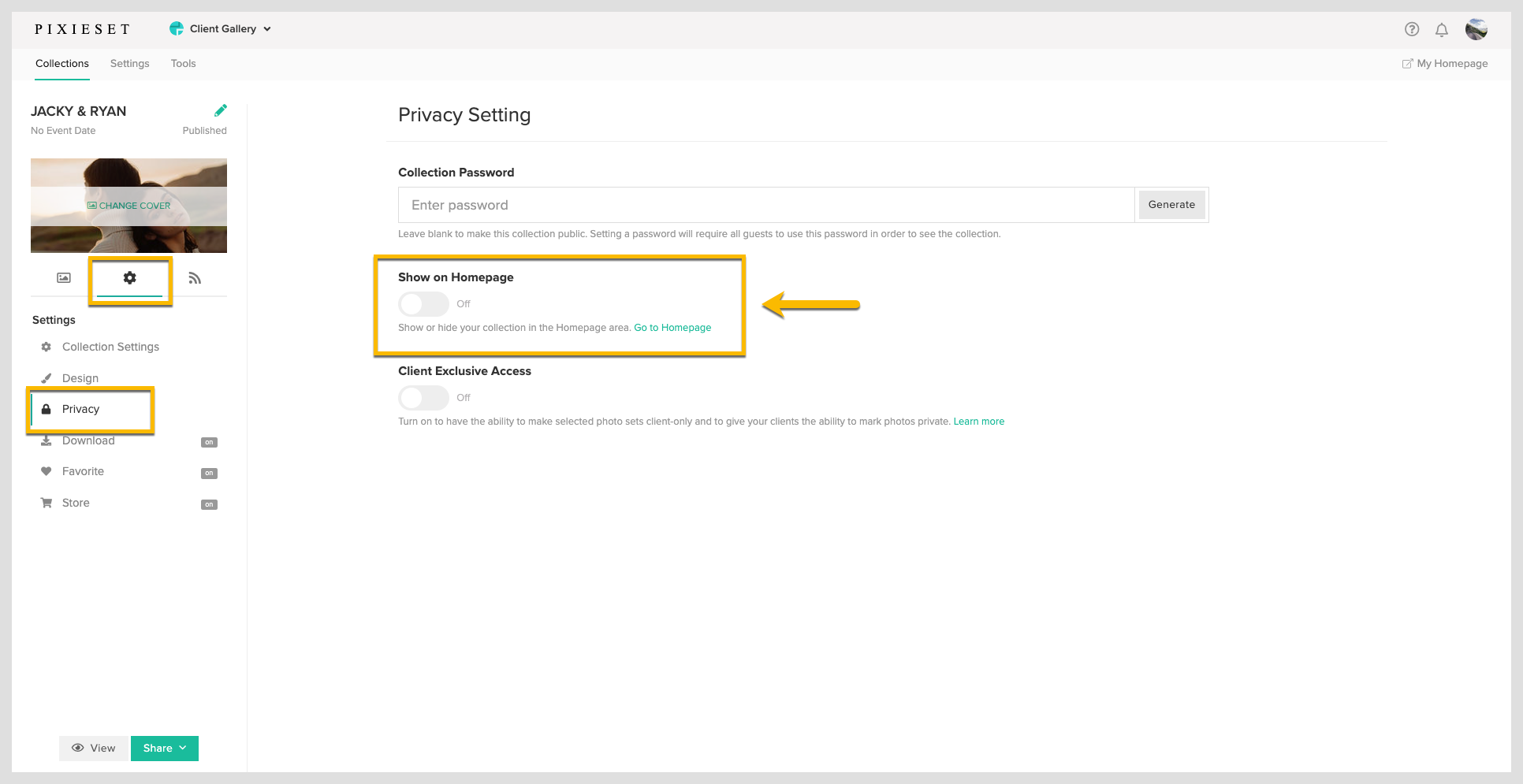 Option 2: Within Your Client Gallery Dashboard
You can also adjust this privacy setting directly within your Client Gallery Dashboard! To make this change, click the More Options (•••) button at the bottom of the Collection thumbnail and then click the Quick Edit option: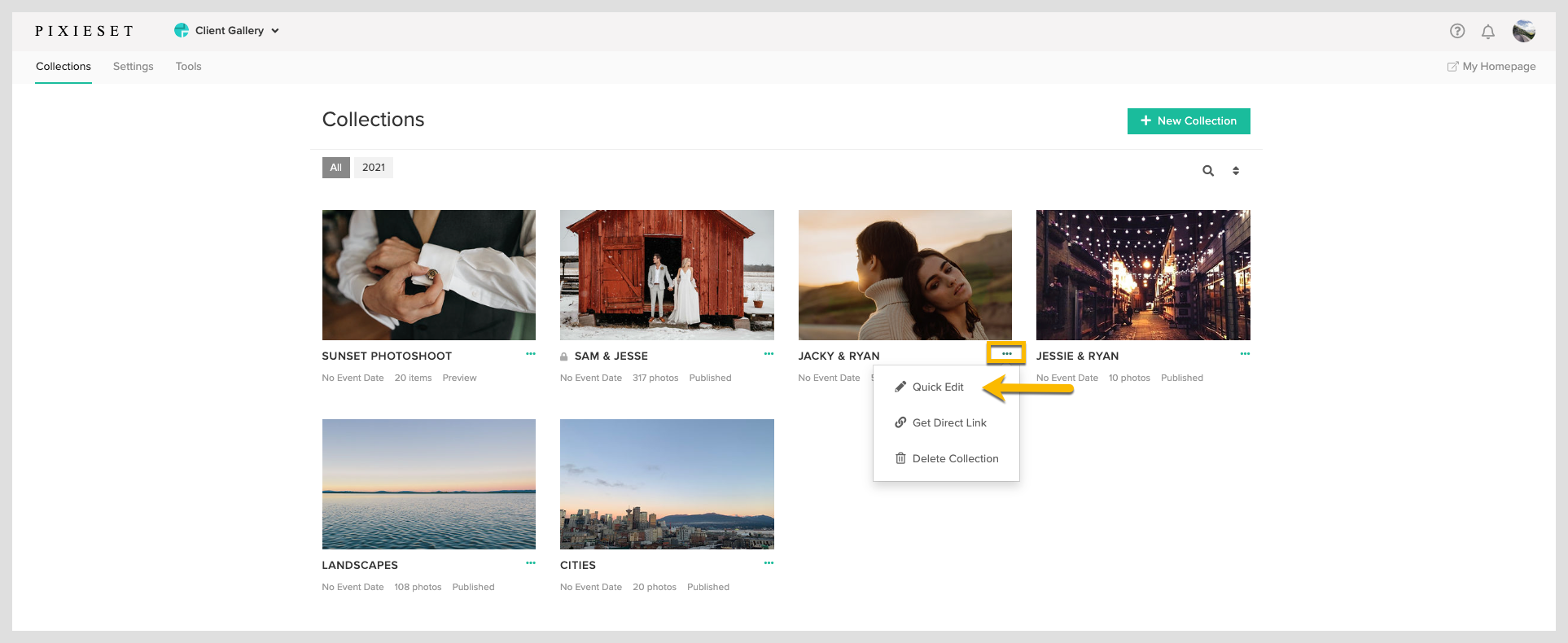 From the pop-up window, you can turn the Show on Homepage toggle Off and then click the Save button.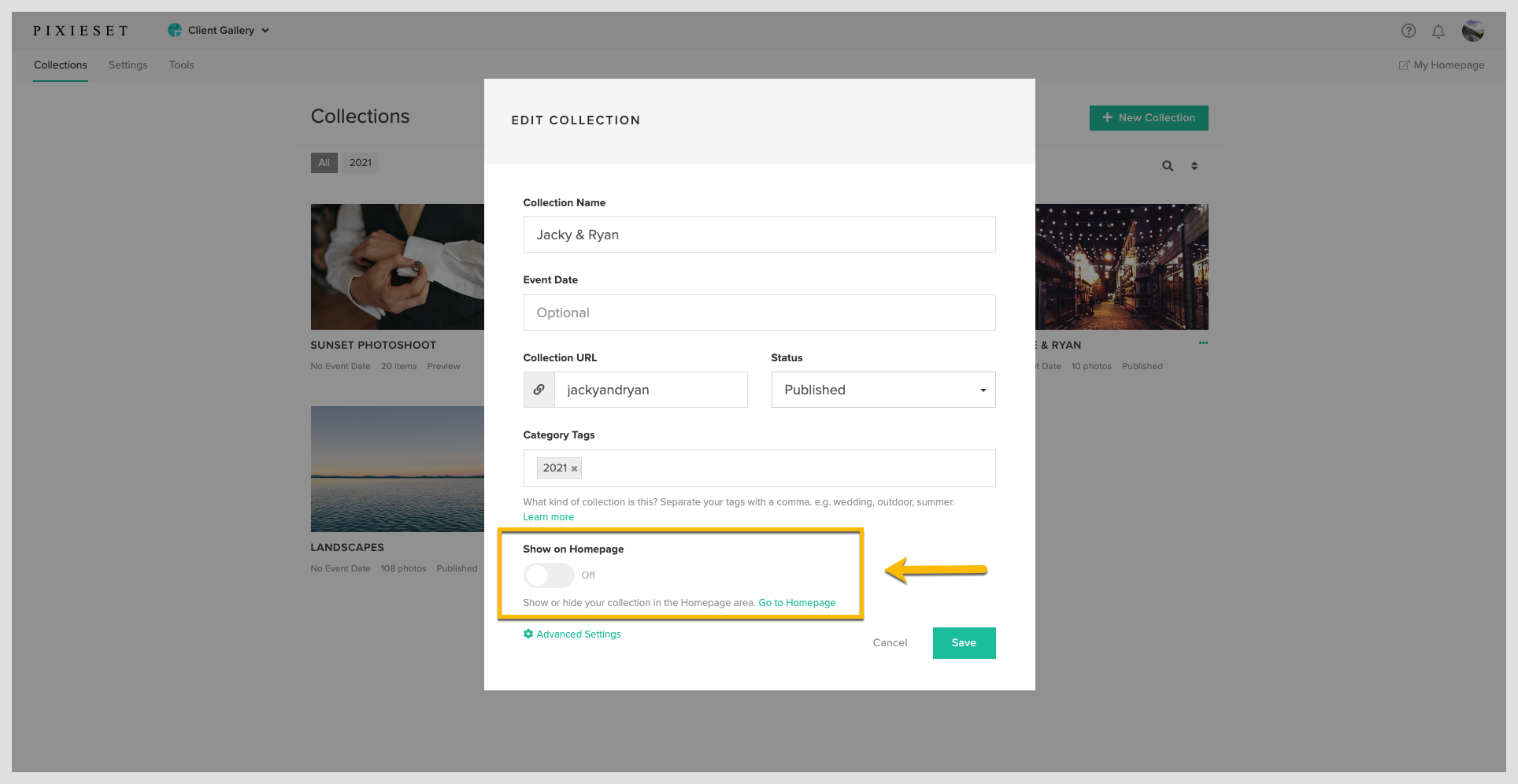 Tip: If you would like to hide future Collections from the Homepage, you can create a Collection Default and turn Off the Show on Homepage toggle in the Privacy section:





You could then simply use this Collection Default when creating any Collections you want to be hidden from the Homepage. We have a complete guide to the Collection Default feature here.